Workers at the Ford Bridgend site feel angry and betrayed, First Minister Mark Drakeford has said.
The company plans ito shut its site in the town in autumn 2020, blaming costs and changing customer demand.
Mr Drakeford said workers felt they had done "everything that the company has asked of them".
In a phone call with the prime minister, he called for Bridgend staff to be given the same support as those losing their jobs at Honda in Swindon.
A spokesman for the first minister described the conversation with Theresa May as "constructive" and said Mr Drakeford had explained the importance of Ford to the Bridgend economy.
The UK government announced a £16m programme to help suppliers, and a taskforce to promote Swindon for building electric cars, after Honda announced it would shut its plant in the town.
The Welsh Government is planning to establish its own taskforce to aimed at "maximising the strengths that are here in Bridgend", Mr Drakeford said earlier on Friday.
Meanwhile a trade union official accused the company of trying to "bribe" employees with redundancy packages – and said shop stewards were willing to "take the fight to Ford".
About 1,700 people work at the factory, which opened in 1980.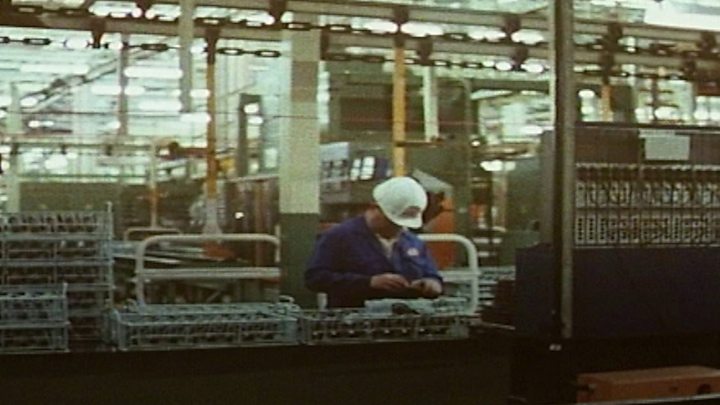 "There is a palpable sense of anger, and a betrayal really, amongst the workforce who feel they have done absolutely everything that the company has asked of them over recent years to put this plant in the best possible place," Mr Drakeford said.
He said discussions would continue with the workforce to see "how the period of consultation that now follows can be used to put pressure on the company to remain here in south Wales".
Welsh Secretary Alun Cairns said on Tuesday the UK government and Welsh Government "have already been working on potential investors" but "clearly there is a lot more work".
Mr Cairns also said he has been in touch with Mr Skates about exploring the production of electric vehicles as a means of protecting jobs in the Bridgend area.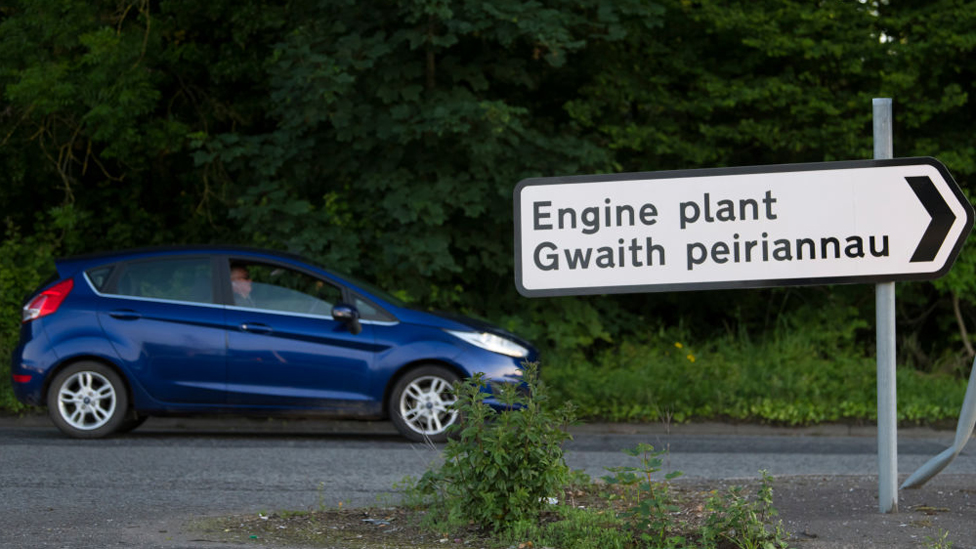 Getty
Ford Bridgend
In numbers
1,700workers

£3.3bnvalue to Welsh economy over 10 years

£140mWelsh Government support

£45,000average annual salary
Source: Welsh Government/Unite
Mr Drakeford could not say who would be on the Welsh Government taskforce.
"It's important to calibrate the taskforce according to local circumstances, to do it in consultation with local players and local interests," he said.
He said the government will be looking "at who we need to bring around the table to make sure that those skills are known and advertised, whether there is a need to re-skilling to make sure the training packages are in place, and that they are tailored to the needs of individuals".
The first minister said the company told him that Brexit "was a background factor".
"It may not be a major precipitating factor. But the uncertainty that Brexit brings, the way in which the UK is regarded by global companies looking to serve a whole European market. It is inevitable that Brexit plays its part," he said.
Ford of Europe president Stuart Rowley on Thursday said the decision was nothing to do with Brexit.
"We are committed to the UK. However, changing customer demand and cost disadvantages, plus an absence of additional engine models for Bridgend going forward make the plant economically unsustainable in the years ahead," he added.
Peter Hughes, Unite Wales regional secretary, said "a lot of shop stewards feel like they're being bribed, and they feel like the membership is being bribed to make sure that they take the redundancy package and don't take any action."
"What came out loud and clear is that the shop stewards are really willing to take the fight to Ford," he said.
Asked what exactly that meant, Mr Hughes said: "I think it could mean anything from industrial action to whatever is in the gift of members to do."
Meanwhile, the Federation of Small Businesses (FSB) said business leaders and politicians must work together to understand "what a post-Ford Bridgend looks like".
FSB Wales' head of external affairs Ben Cottam said Ford had been "in the economic landscape for 40 years".
"Around that has grown up a small business supply chain so we know that this is going to cause some real concern among smaller businesses.
"What we need to do now is identify those businesses, understand how they're affected and I think we want to see support from government, both in Cardiff Bay and in Westminster to support them to diversify, to re-skill and to look for new opportunities."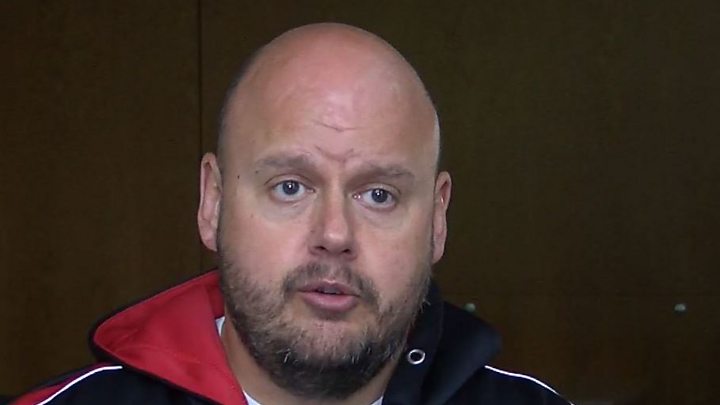 'State of shock'
Jeremie Manning, of Abercynon, has worked at Ford in Bridgend for 15 years.
"It hasn't sunk in yet. Many of us suspected something because of the way the plant has been running in recent years but the speed of the announcement swept everyone off their feet.
"We thought we would have longer but it took everyone by surprise. Even the plant manager struggled to give the news. Everyone was in a state of shock.
"It's not just us, it's the community around south Wales. We know the supply chain and the jobs that were created. This is massive.
"It's not nice to go home and tell your wife this news. Hopefully I've got 15 months work if it's not cut short but that's not long to re-skill.
"Morale has been rock bottom for a few years because this has been hanging over us for a while.
"We have dealt with everything that was thrown at us – but it hasn't worked.
"I think Ford were just kicking the can down the road with false promises. They need to rethink. They owe it to us and the community."
View from the town
Shop owner Freya Bletsoe said the knock-on affect from the closure would be a "dreadful blow" to the region.
She added: "Bridgend puts millions into the Cardiff City Deal. Now is the time for that deal to do what it's supposed to by investing and helping make this region economically viable."
Local traders have called for help in minimising the impact on the wider community.
Michelle Smith, president of the Porthcawl Chamber of Trade, fears any new jobs will not make up for the loss of 1,700 well-paid posts at Ford.
She said: "Any corporation who employs from the [area] will result in less wages and less disposable income to spend the in local community.
"Bridgend is a small county and every town relies on each other but we're falling apart."
Timeline to closure
2008: Ford announces it will operate as a single global company – meaning its Bridgend engine plant had to compete with the firm's other factories across the world, not just in Europe
2015: Bridgend secures investment for Dragon petrol engine project – with 250,000 engines a year, although it has capacity for 750,000 a year
2016: The planned Dragon investment is reduced to £121m and the number of engines is cut in half to 125,000
2017: Ford projects a reduction of 1,160 workers by 2021 and confirms production of Jaguar Land Rover engines – which involves half the workforce – will end in 2020
2018: Workers making Jaguar engines face a five-day shutdown as a knock-on effect from JLR's temporary production halt. Ford's European boss warns a no-deal Brexit would be "pretty disastrous"
Jan 2019: Ford plans to cut 370 jobs the first phase of redundancies which will total 990 by 2021. The Dragon project was scheduled to employ about 500
June 2019: Ford announces it plans to close the plant in September 2020 citing three reasons – the phasing out of one engine model, the end of Jaguar Landrover contract and a decline in the demand for a new engine