With the unending news cycle nowadays, it's easy to miss photos that fly under the breaking news radar. We've got you covered.
Here, we're highlighting exceptional photos from around the world for the week of Dec. 14 to Dec. 20.
Check them out below.
ABOVE: A political protestor dressed as Santa Claus walks toward Stormont government buildings as cross-party talks to restore the Northern Ireland power-sharing government begin on Dec. 16 in Belfast, Northern Ireland. 
Schoolgirls take selfie pictures before performing a Punjabi dance "Giddha" during an annual school function in Amritsar in the Indian state of Punjab on Dec. 19.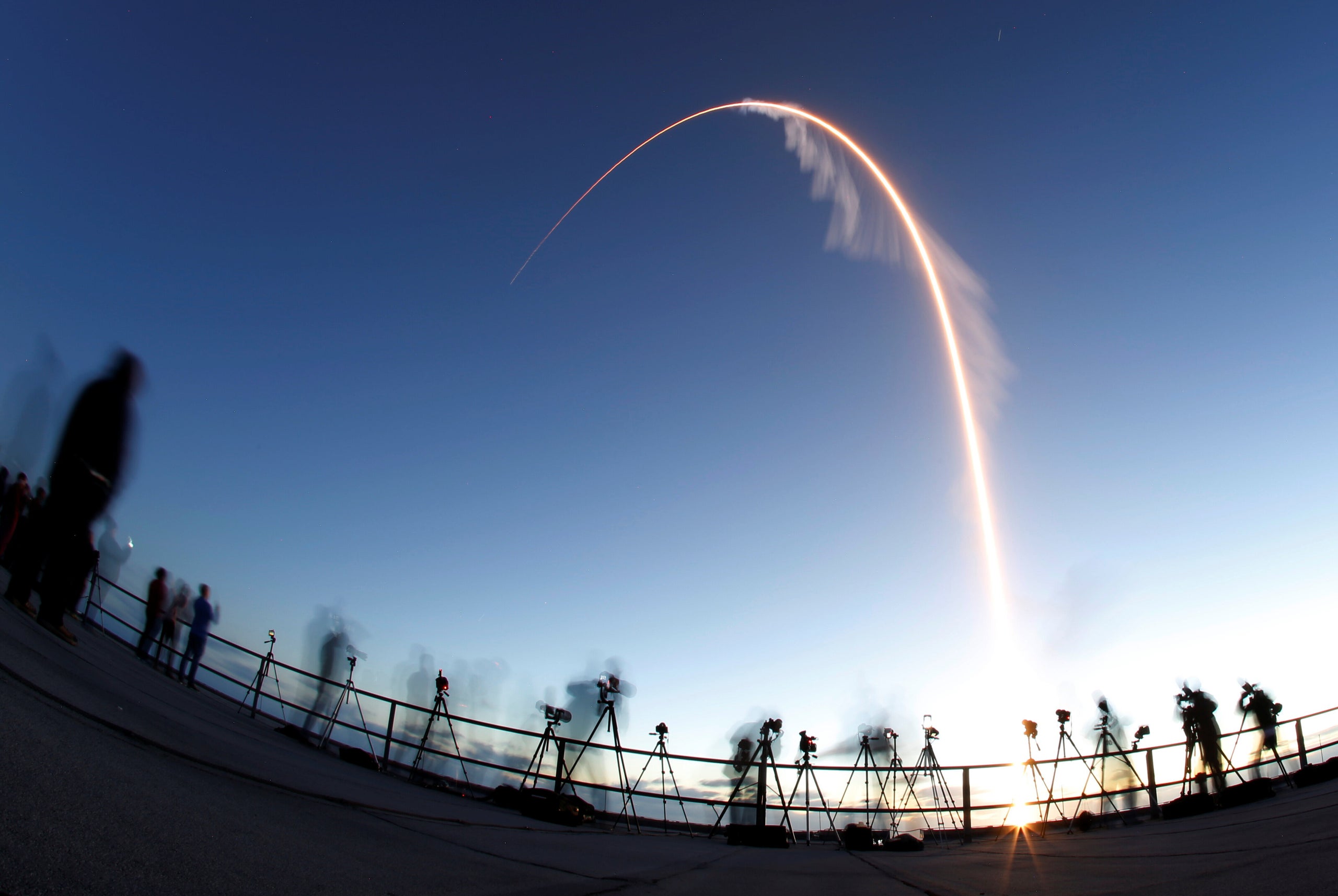 The Boeing CST-100 Starliner spacecraft, atop an Atlas V rocket, lifts off on an uncrewed orbital flight test to the International Space Station from Cape Canaveral in Florida on Dec. 20. The mission was cut short after the rocket reached the wrong orbit.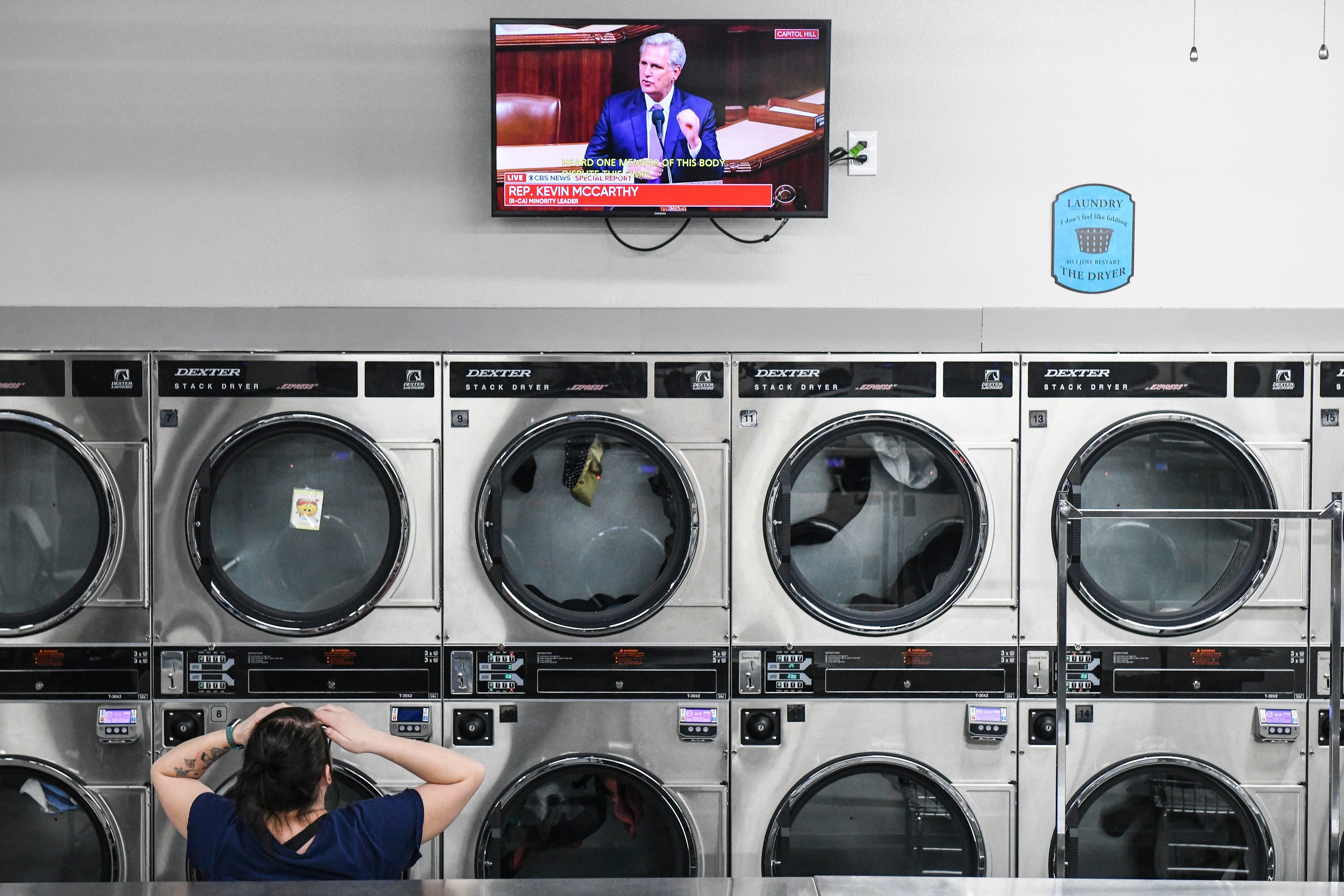 Leslie Baca reacts as she watches members of the House prepare to vote on the articles of impeachment against President Donald Trump on a television at Coin Laundry in Denver on Dec.18.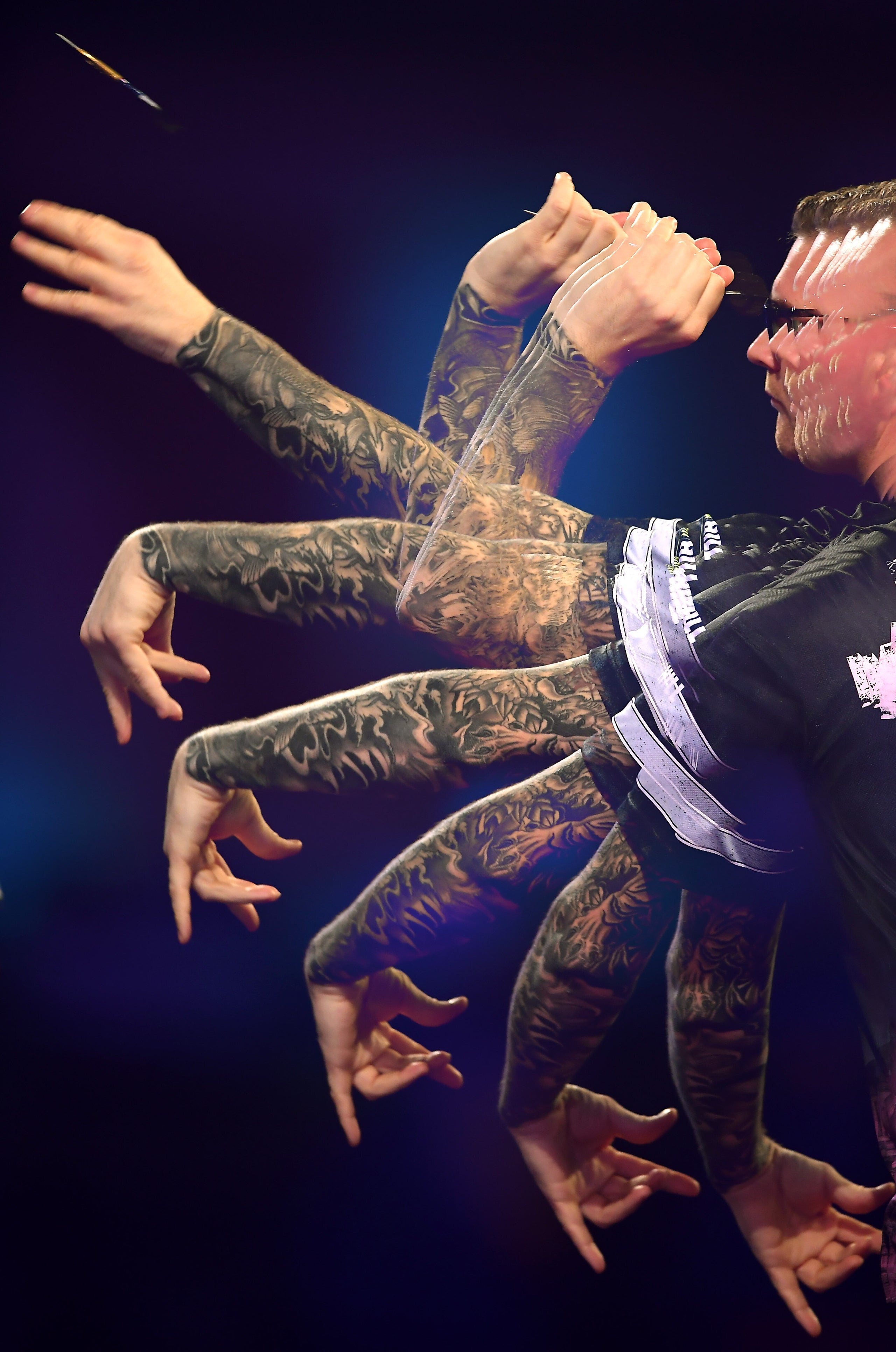 Ron Meulenkamp's arm is seen in action during his Round 2 match with Chris Dobey in the 2020 William Hill World Darts Championship at Alexandra Palace on Dec. 19 in London.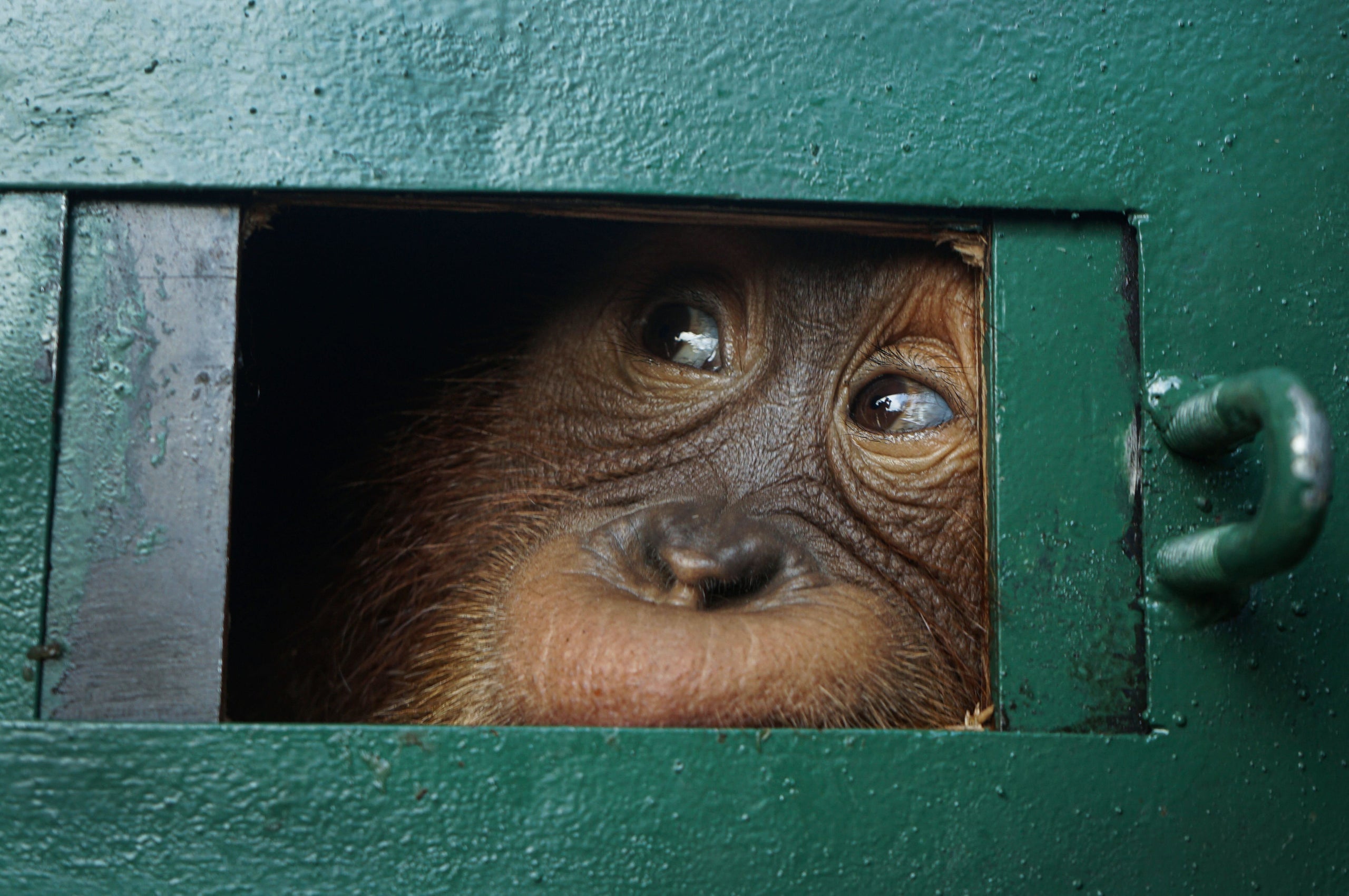 Orangutan Bon Bon looks out from inside a cage after arriving from Bali, at the Kualanamu airport in North Sumatra, on Dec. 17. Bon Bon was drugged by a Russian trafficker in a failed bid to smuggle him out of Bali. He'll be released back into the wild.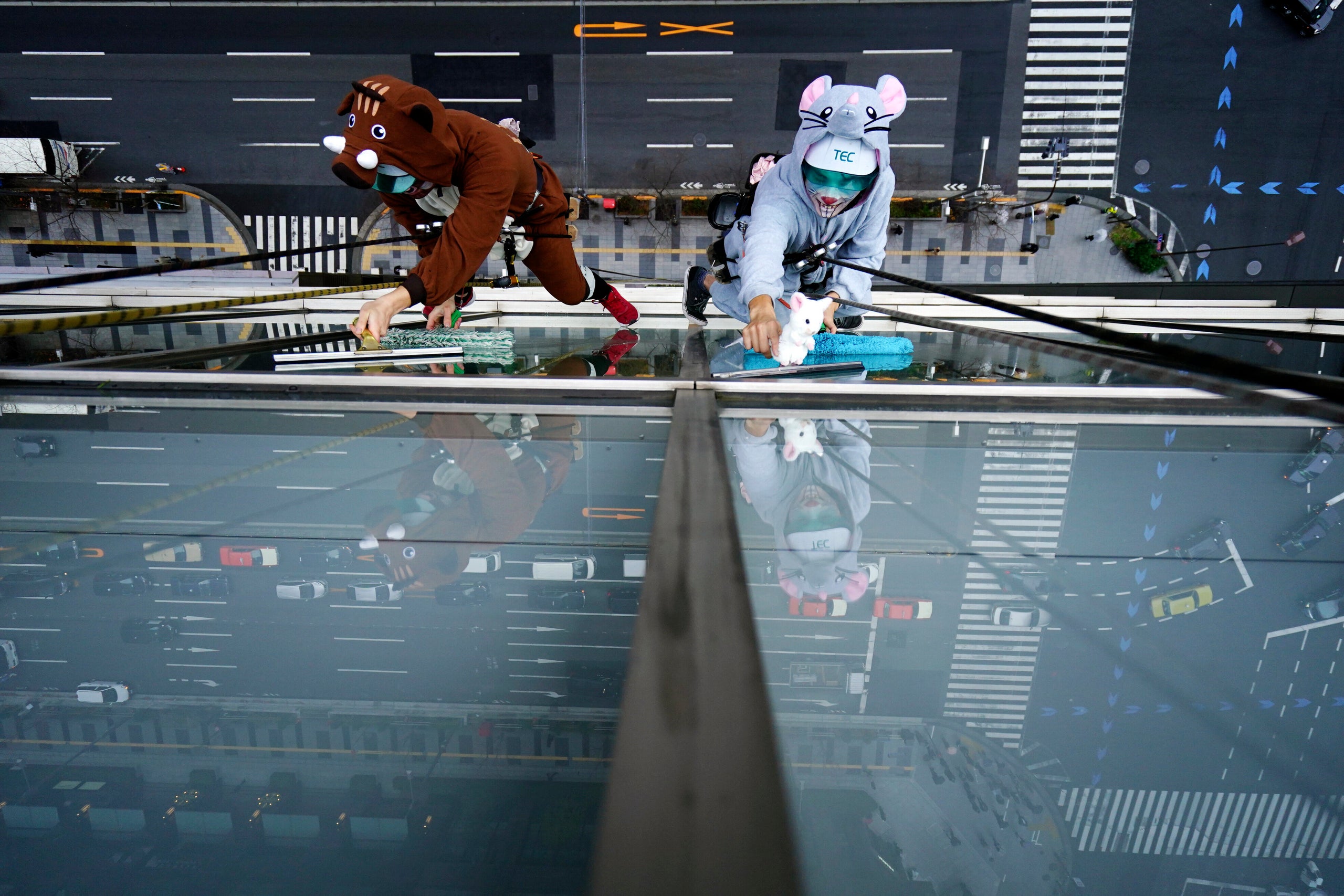 Window cleaners dressed as zodiac animals of boar and rat clean the glass exterior of a hotel on Dec. 19 in Tokyo. During the year-end zodiac handover event, the outgoing Year of the Pig handed a window wiper to successor the Year of the Rat.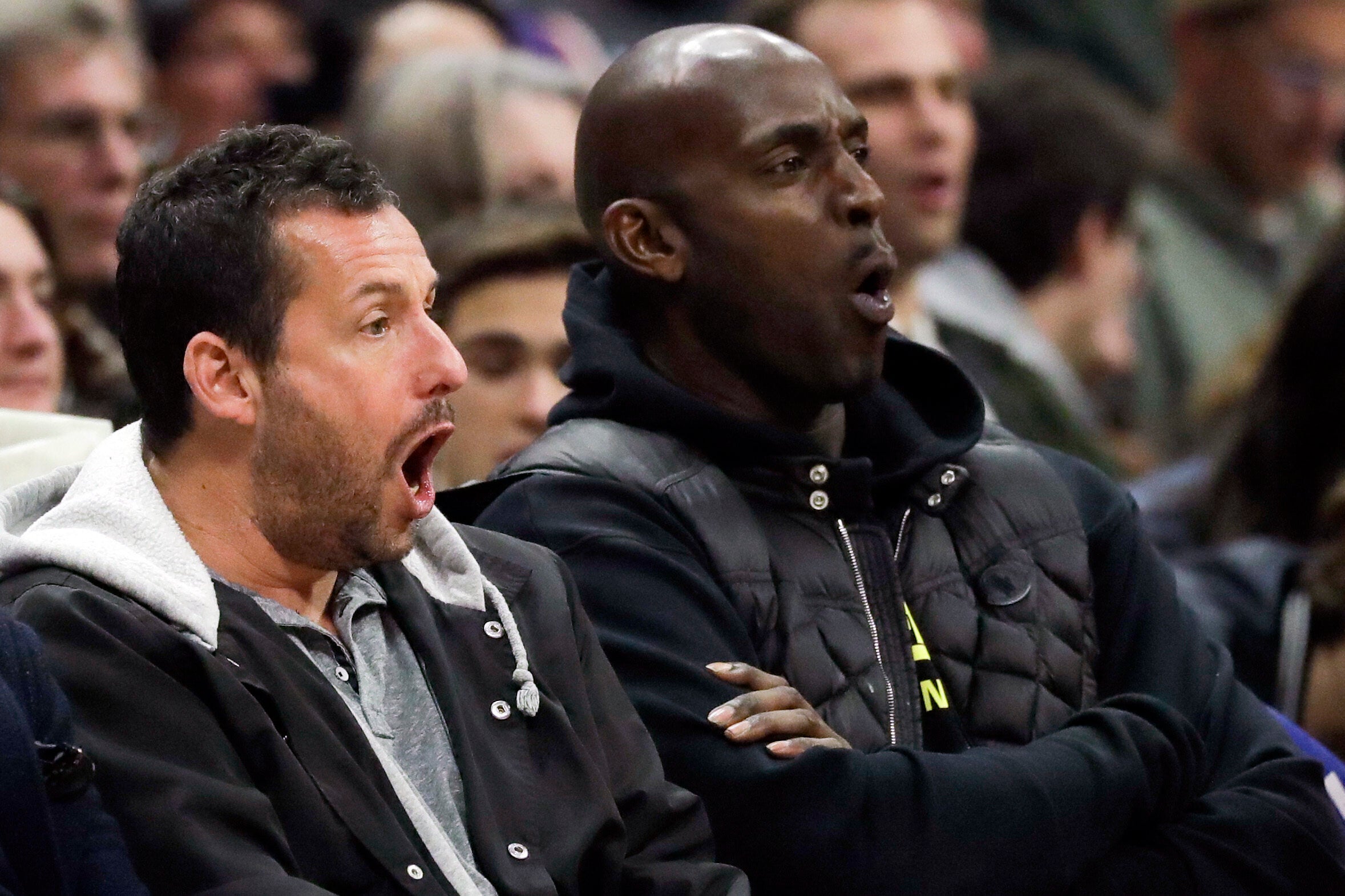 Actor Adam Sandler and NBA All-Star Kevin Garnett watch during the first half of an NBA basketball game between the Los Angeles Clippers and the Phoenix Suns in Los Angeles on Dec. 17.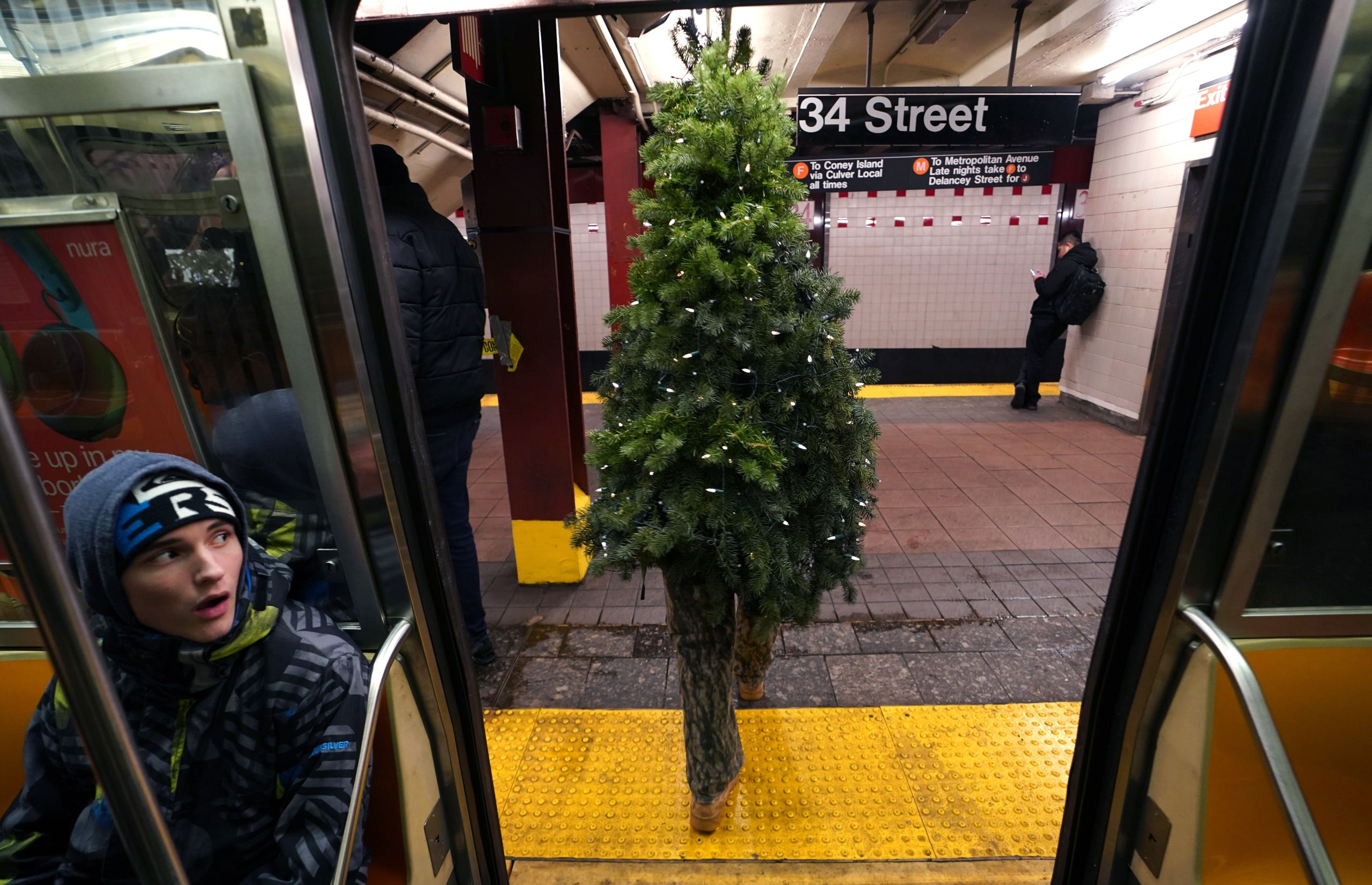 Street performer Thomas Liberto from Bel Air, Maryland, who goes by the social media name Mr. Christmas Tree, boards the subway in Midtown Manhattan on Dec.19.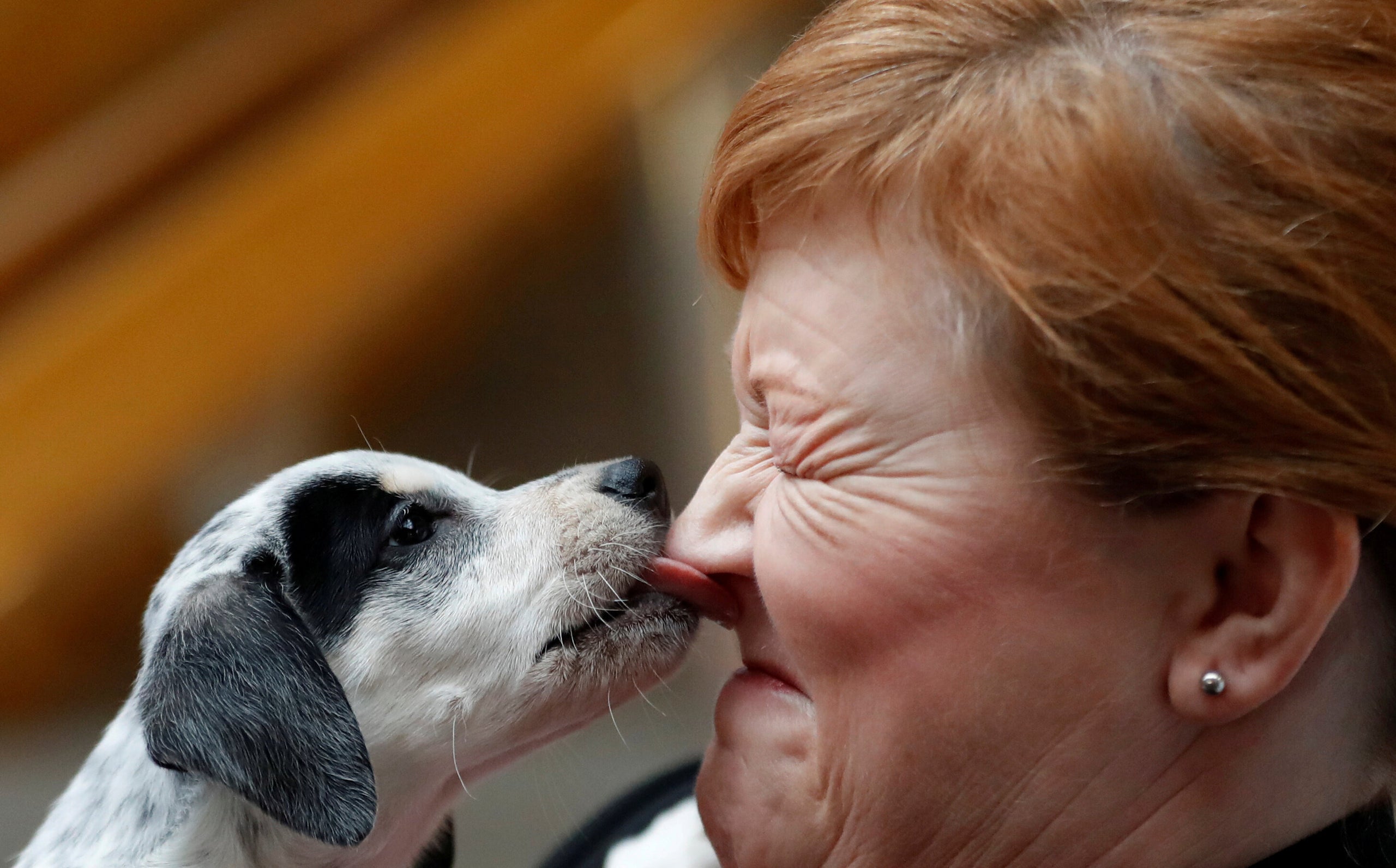 Emma Harper, a member of the Scottish Parliament, raises awareness of the illegal puppy trade and responsible ownership in Edinburgh on Dec. 19.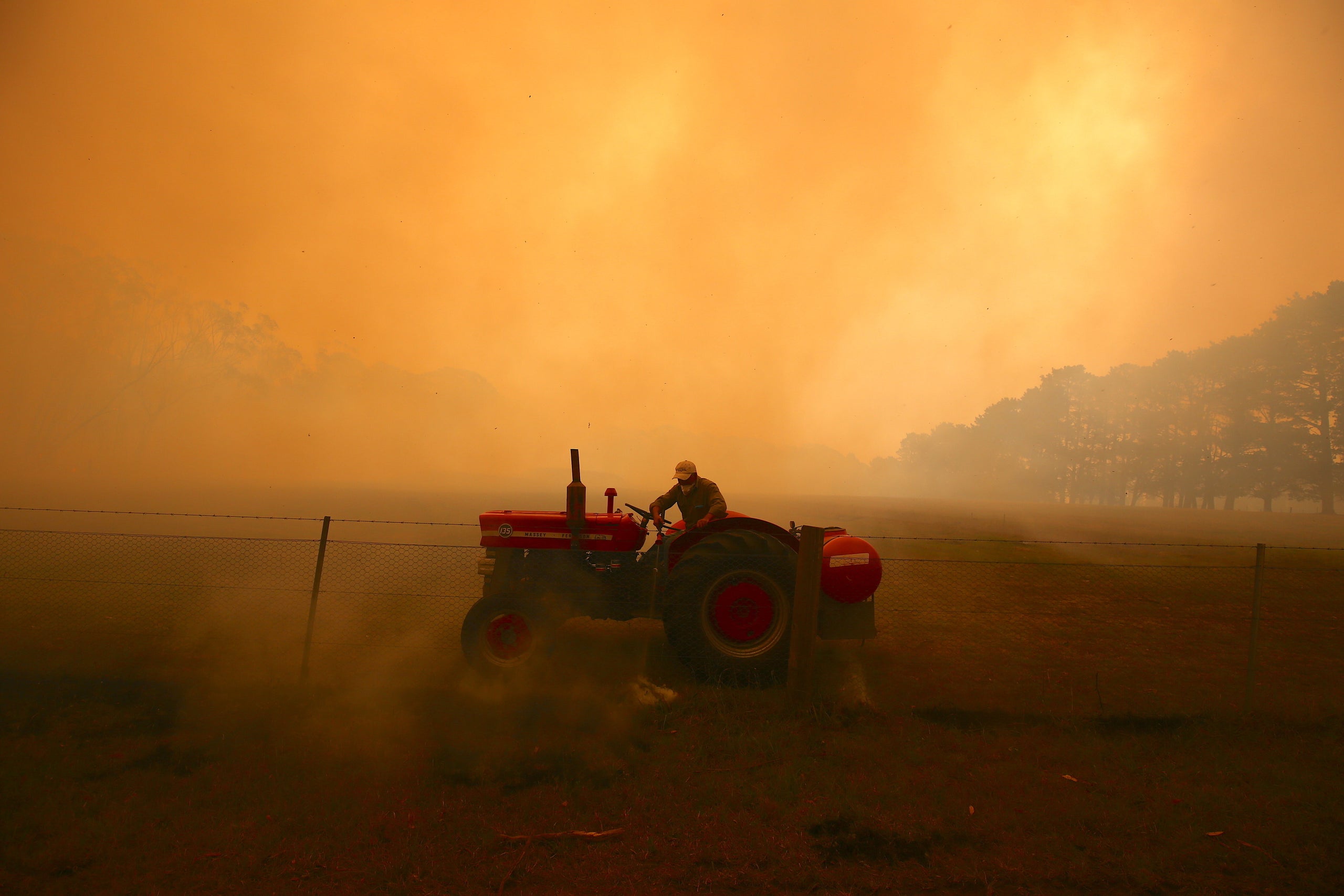 A farmer drives a tractor and uses a hose to put out a fire burning in his paddock near homes on the outskirts of Bilpin, Australia, on Dec. 19.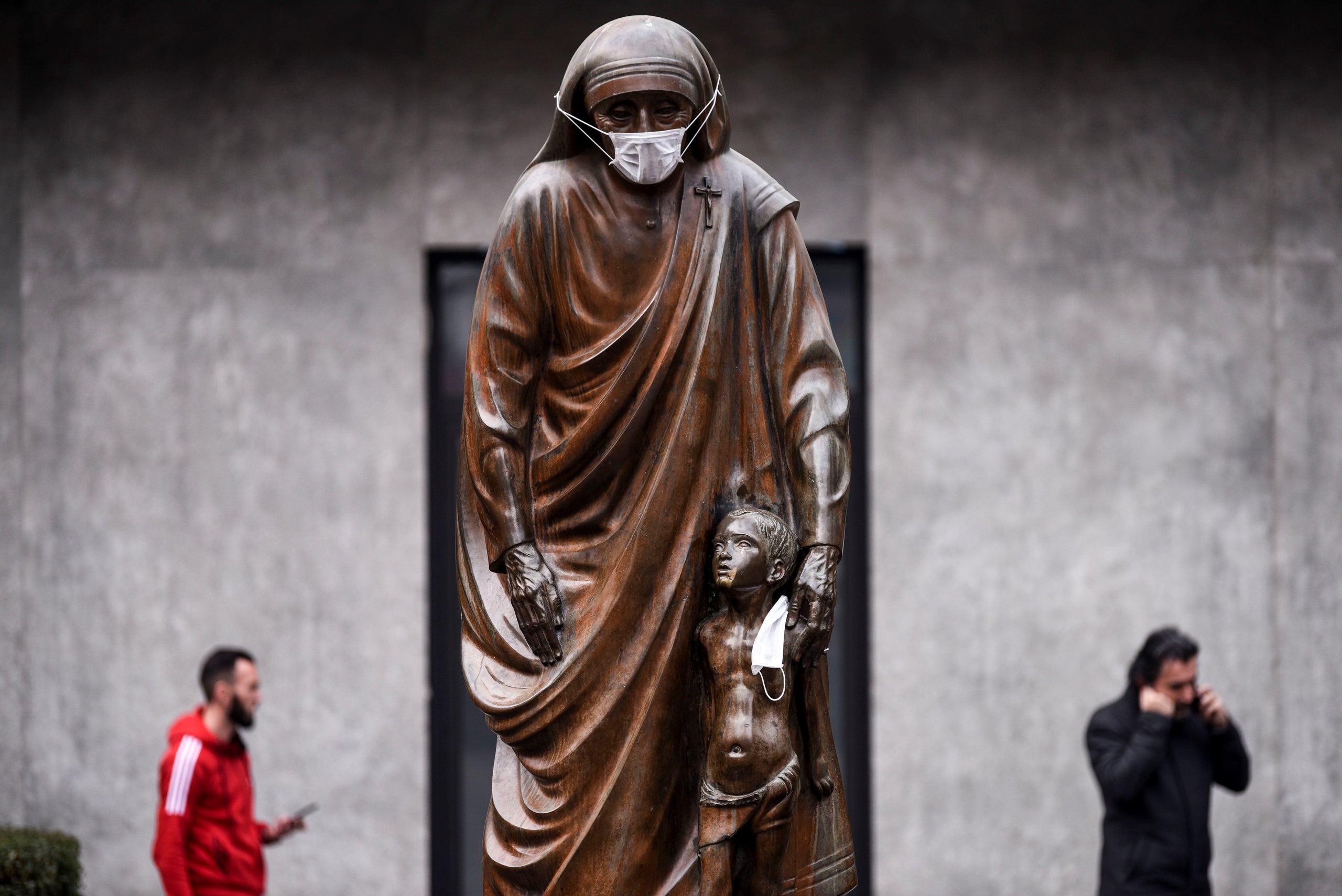 A face mask is placed on the statue of Saint Teresa in Pristina, Kosovo, on Dec. 19. Many cities across Kosovo have been experiencing high levels of visible air pollution in recent months. Pristina suffers some of the worst air quality in the world.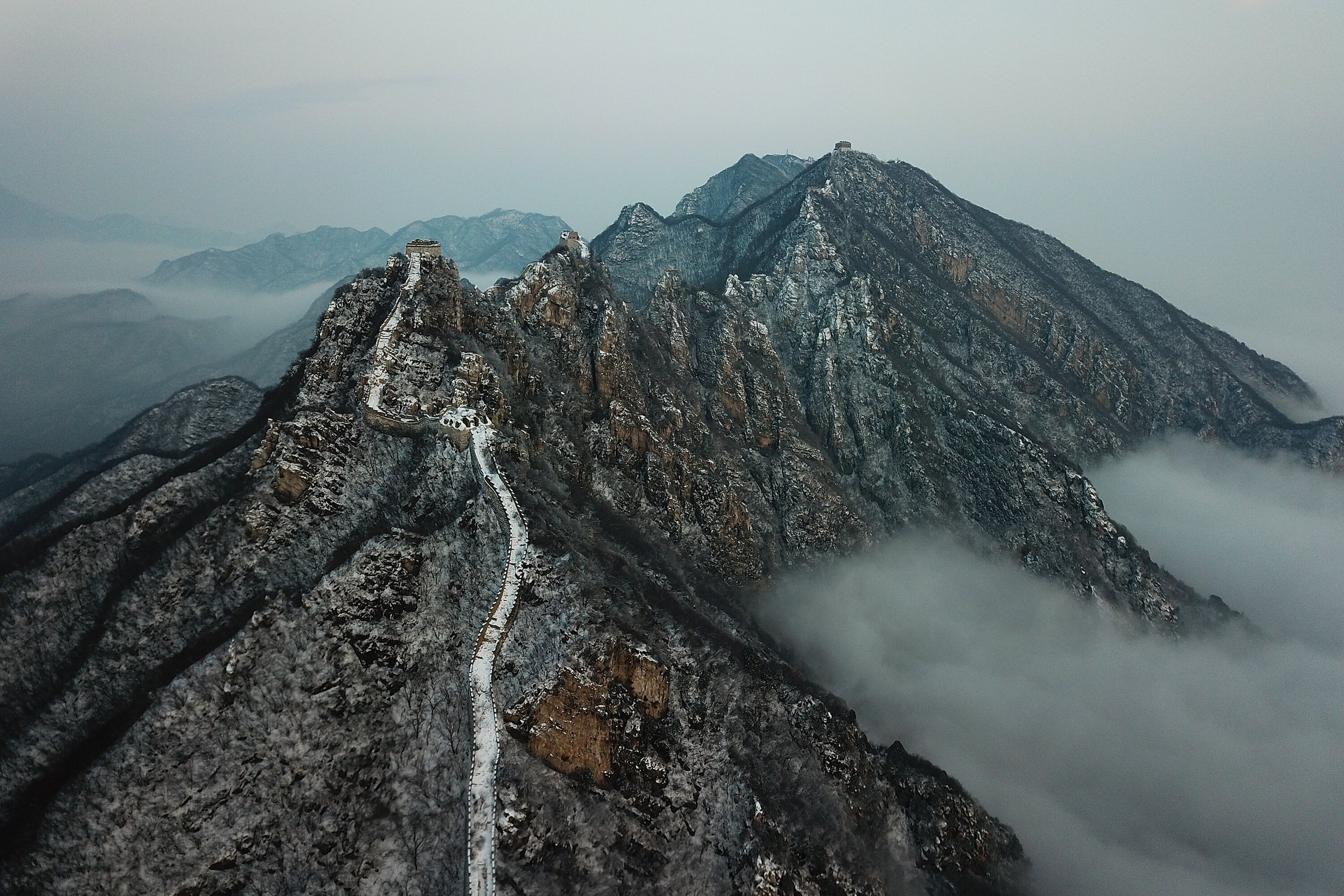 Snow covers Jiankou Great Wall on Dec. 16 in the Beijing suburbs. The Jiankou Great Wall, with an altitude of more than 3,700 feet, is the most dangerous and also most beautiful part of the Great Wall in the region. 
Calling all HuffPost superfans!
Sign up for membership to become a founding member and help shape HuffPost's next chapter