Disgraced film producer Harvey Weinstein and his former studio's board members have reached a tentative deal with some of the women who accuse him of sexual misconduct, US media report.
Lawyers said the settlement to resolve civil lawsuits and compensate alleged victims was worth about $44m (£34.7m).
Mr Weinstein denies sexually harassing or abusing over 75 women.
He will stand trial in New York in June on criminal charges brought by two women, including rape.
Adam Harris, a lawyer for the studio co-founder Bob Weinstein told a judge that "an economic agreement in principle" had been reached, the Associated Press news agency reports.
He added: "I personally am very optimistic."
Mr Weinstein's team later told the Wall Street Journal that the size of the settlement would be approximately $44m.
Actress Ashley Judd, one of the first women to come forward, tweeted that her separate legal case against Mr Weinstein was ongoing and that she intended to take him to trial.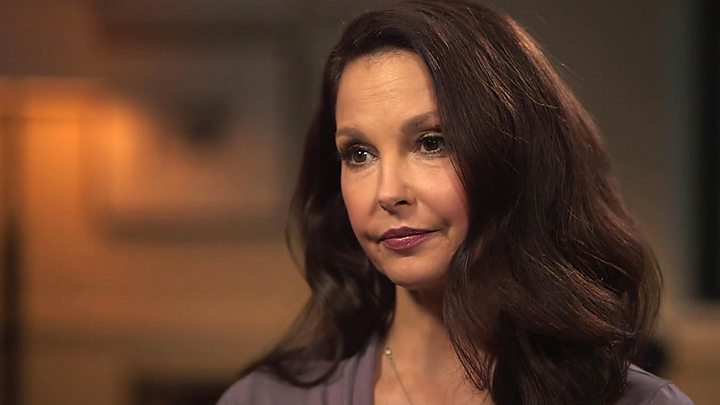 Who is Harvey Weinstein?
The 67-year-old is one of Hollywood's most famous producers and has worked on a number of award-winning films, including Shakespeare in Love, The King's Speech and The Artist.
In total, the films he worked on have generated over 81 Oscars since 1999 and founded the Miramax entertainment company in the 1970s, which initially focused on art-house films.
In 2005, he split from Miramax and founded Weinstein Co, alongside his brother Bob.
In 2017, Quartz reported that Mr Weinstein had become so powerful in Hollywood that he had been thanked as many times as God in Oscar acceptance speeches.
How did the scandal unfold?
In October 2017, the New York Times published a story detailing decades of allegations of sexual harassment against Harvey Weinstein.
Actresses Rose McGowan and Ms Judd were among the first women to come forward.
The accusations include forcing women to massage him and watch him naked. He also allegedly promised to help some women advance their careers in return for sexual favours.
The film producer issued an apology acknowledging he had "caused a lot of pain" – but denied allegations that he harassed female employees over nearly three decades.
The outcry against Mr Weinstein led to the #MeToo movement, which has seen hundreds of women accusing high-profile men in business, government and entertainment of sexual abuse and harassment.
As the accusations mounted, his company Weinstein Co dismissed him and filed for bankruptcy.
What would be in the deal?
The $44m sum would be divvied among a number of accusers, their attorneys and attorneys for some of the defendants.
The accusers, their lawyers, as well as former Weinstein Company employers and creditors would have $30m split among them, according to US media reports. The remaining $14m would be allocated for the legal fees of Mr Weinstein's associates, including former board members of his production company who were named as defendants in lawsuits.
The names of the women involved in the settlement have not been released.
The objective of the deal is to reach a global settlement of all civil suits filed against Mr Weinstein in the US, UK and Canada, the Wall Street Journal reported.
Some of the plaintiffs involved in the deal have balked at the settlement amount, potentially undermining the deal, Variety reported.
Mediation is expected to continue next week. So far, there have reportedly been more than 11 separate mediation sessions between the parties, amounting to about 133 hours. A 15 May court filing described the process as "highly adversarial".
The settlement is a civil matter so will have no bearing on the pending criminal cases against the former movie mogul.
Mr Weinstein is due to go on trial in New York on 3 June on five charges of sexually assaulting two women. He has pleaded not guilty and denied all allegations of nonconsensual sex.
If found guilty, he could spend the rest of his life in prison.