A Labour MP has accused Welsh ministers of being partly to blame for failings in Cwm Taf maternity services.
An independent review said units at Royal Glamorgan and Prince Charles hospitals were "dysfunctional" and mothers' worries were often ignored.
Pontypridd MP Owen Smith said issues seem to have been "compounded" by big service changes.
Health Minister Vaughan Gething has said he was "determined" to see improvements delivered.
Mr Smith said Welsh Government needs "to look at itself about the way that decision was driven through".
Mr Gething put Cwm Taf maternity services into special measures on Tuesday, meaning it will face increased scrutiny.
Both Welsh Conservatives and Plaid Cymru called on him to resign over the issue.
Plaid has also laid a motion of no confidence in Mr Gething, which will be debated next week, saying the "distressing" report into Cwm Taf was "part of a wider pattern of failing".
Party health spokeswoman Helen Mary Jones kept up the pressure on Mr Gething in the assembly.
"I'm just really concerned that this is suggesting that we have a minister who doesn't really have a grip on the system," she said.
"Eight reports over six years and nothing was done, until you called for a report years ago.
"During those years, children died. Mothers were traumatised and families were traumatised."
Mr Smith told BBC Wales said: "I don't think we can forget the fact that part of the issue here is that there was a massive reorganisation of services.
"I and many other local politicians opposed it at the time, saying that amongst other things it wasn't necessarily going to solve the problem that it was meant to solve, i.e. difficulty in recruiting midwives.
"That seems to have been compounded by the reorganisation.
"The Welsh Government needs to look at itself about the way that decision was driven through in the light of significant local opposition and the way in which once the decision had been taken it was left to the health board to, sort of, clean up the mess."
When asked about calls for Mr Gething to resign, Mr Smith said he had spoken to him earlier in the week and was reassured he was on top of the situation.
Earlier, Paul Davies, leader of the Welsh Conservatives, called for Mr Gething and health board leaders to quit.
Mr Gething said: "I am far from complacent about my responsibilities, not only in the sense of the whole performance of the service, not just the challenges but the good that the service does, but my responsibility to see through the improvement that I recognise is plainly required and [I'm] determined to see delivered."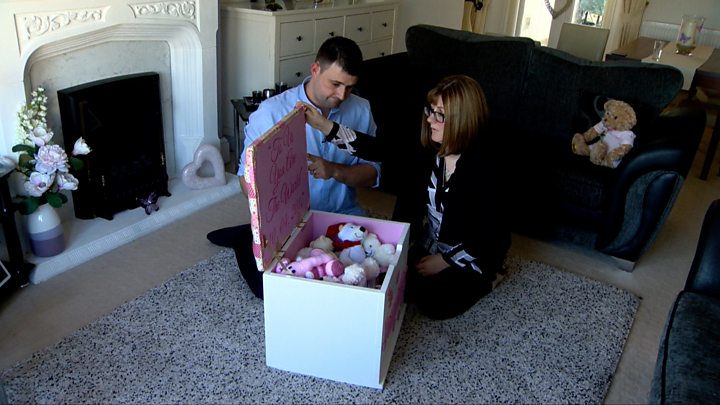 The chairman of the health board blamed a "toxic" culture for problems highlighted in the review.
Prof Marcus Longley told BBC Radio Wales' Good Morning Wales programme that the review's findings had "sent a shock through the entire organisation".
"Apologies are empty words if they aren't faced by action," he said.
"We have got some complex issues here that have built up over time. Clearly we have failed in our task."
He highlighted one issue raised in the report that "doctors and midwives do not work as a unified team all of the time".
"That is a really serious issue," he said. "That has built up over many years. It has become custom and practice to work in the wrong way.
"It's not because we have got wicked or incompetent doctors or midwives at all.
"It's because those cultures, those working practices are developed which are toxic and we now need to unpack that."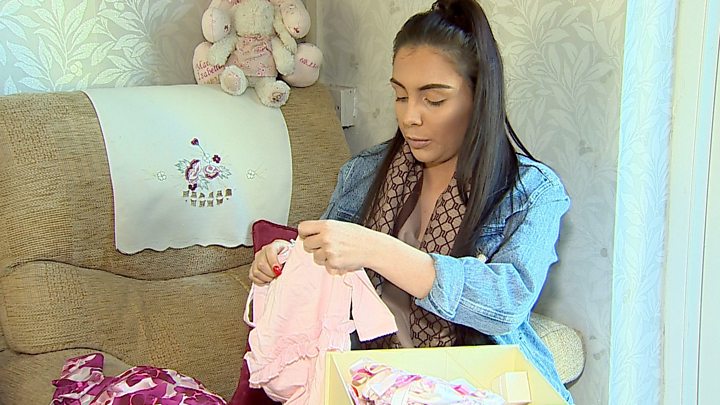 Des Kitto, chief officer of the board of Community Health Councils (CHC) in Wales and former chief officer for patient watchdog Cwm Taf CHC, said the review was "sickening to the stomach".
He said the CHC raised concerns about the number of stillbirths and undertook unannounced visits but "didn't seem to get any results", so their concerns were escalated to regulators Health Inspectorate Wales which led to the Welsh Government involvement.
"Trust has been lost. It has got to be action now from the health board, and not words."
He also said he was unhappy the CHC was not made aware of an internal report by a consultant midwife, produced in September. The independent review criticised Cwm Taf for sitting on it.
"I don't think we had the full story," said Mr Kitto.
"I don't think there was an attempt to mislead, but patients have been let down and the responsibility goes back to the whole board – we should be looking at how they can rebuild the necessary trust."
What does special measures mean for Cwm Taf maternity services?
Health organisations are rated regularly by Welsh Government, Wales Audit Office and Healthcare Inspectorate Wales, who decide if they need extra support.
There are four levels of intervention – and the most serious is special measures. Cwm Taf Morgannwg's maternity units are now at that scale, while the whole health board has also been upgraded to a targeted intervention status.
Mr Longley said there was now an "enormous amount going on" internally to deal with the 70 recommendations in the review and this was now the health board's "top priority".
He has not put a deadline on the work ahead and believes a number of root causes will take a long time to put right.
Meanwhile, an independent panel will oversee an existing review into 43 cases involving mothers and babies and it has been recommended that this review will also stretch back to examine many more cases stretching back to 2010.
Analysis – Owain Clarke, BBC Wales health correspondent
With its maternity services in special measures, Cwm Taf Morgannwg will not be left to its own devices and will be monitored at every stage.
Some improvements are already in place, but the issues are so varied and deep-rooted it could take months or even years before maternity services are up to scratch and sticking plaster solutions certainly won't be enough.
When I spoke to Marcus Longley, its chairman, he said there was a "chill" when the full scale of the problems emerged, but the issues stretched back a number of years and there was no easy fix.
What's clear, although the health board insist they are safe, maternity services face a long road to recovery and it could take even longer to rebuild public trust.
The tremors of the independent review will be felt for some time.
Looking further afield, the Welsh Government insist there is no evidence of similar problems elsewhere, yet we know the watchdog Health Inspectorate Wales will be shortly undertaking a review of care for mothers and babies across the country.