HuffPost may receive a share from purchases made via links on this page. Prices and availability subject to change.
It's no secret the midi length had a major moment last year, but don't expect it to go anywhere in 2020.
Not only does the midi dress or skirt transition seamlessly from day to night, it can be worn seasonally. Pair a midi with tights and knee-high boots in the winter or strappy sandals and a statement bag for the warmer months.
Thankfully, there are a lot of midi dresses and midi skirts on sale during the Nordstrom winter sale — which runs until Feb. 24. Though there are plenty of bags under $100 and under-$50 finds everyone would enjoy, we have our eyes on flowy dresses and skirts. We've spotted everything from satin midi skirts to printed prairie girl dresses for a fraction of the full price.
So you can spend less time searching and more time styling, we've rounded up 20 on sale midi skirts and midi dresses in the Nordstrom Winter Sale.
If you want the best deal before you buy, take a look at HuffPost Coupons, where we have promo codes from brands Nordstrom and Sephora.
Take a look:
Reformation Joy Floral Open Back Long Sleeve Dress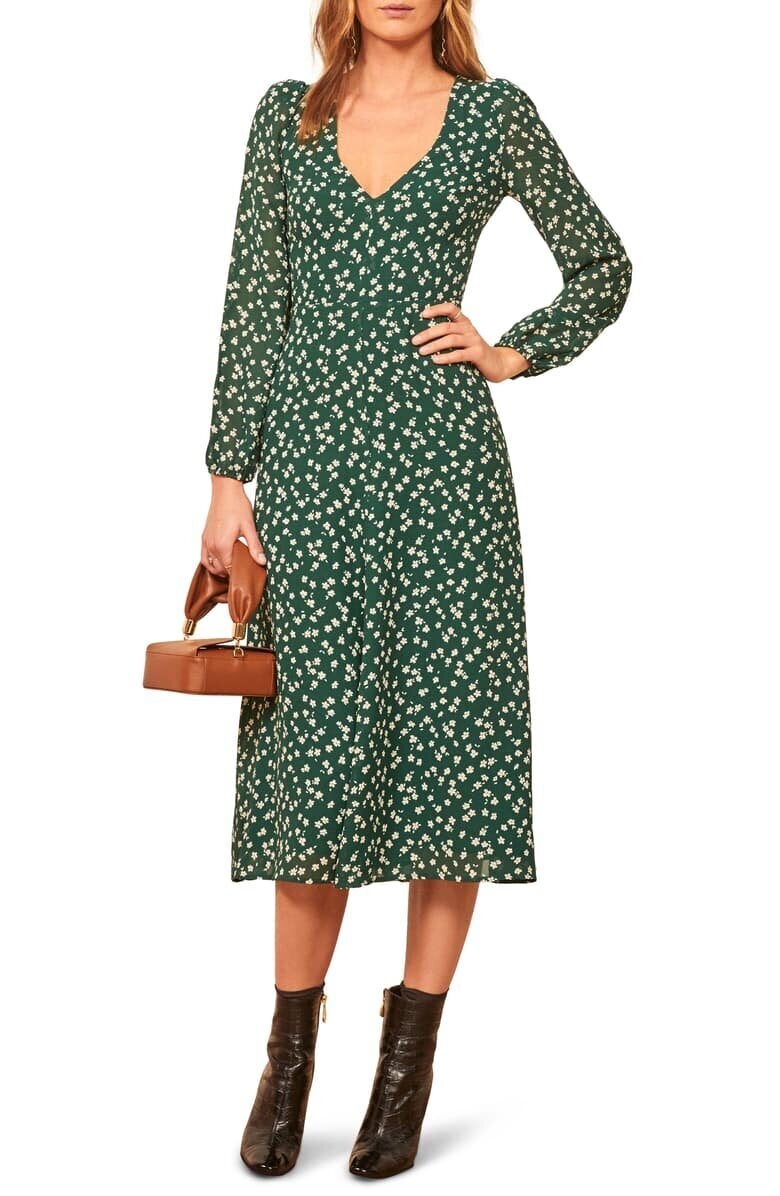 Nordstrom
All In Favor Print Long Sleeve Faux Wrap Midi Dress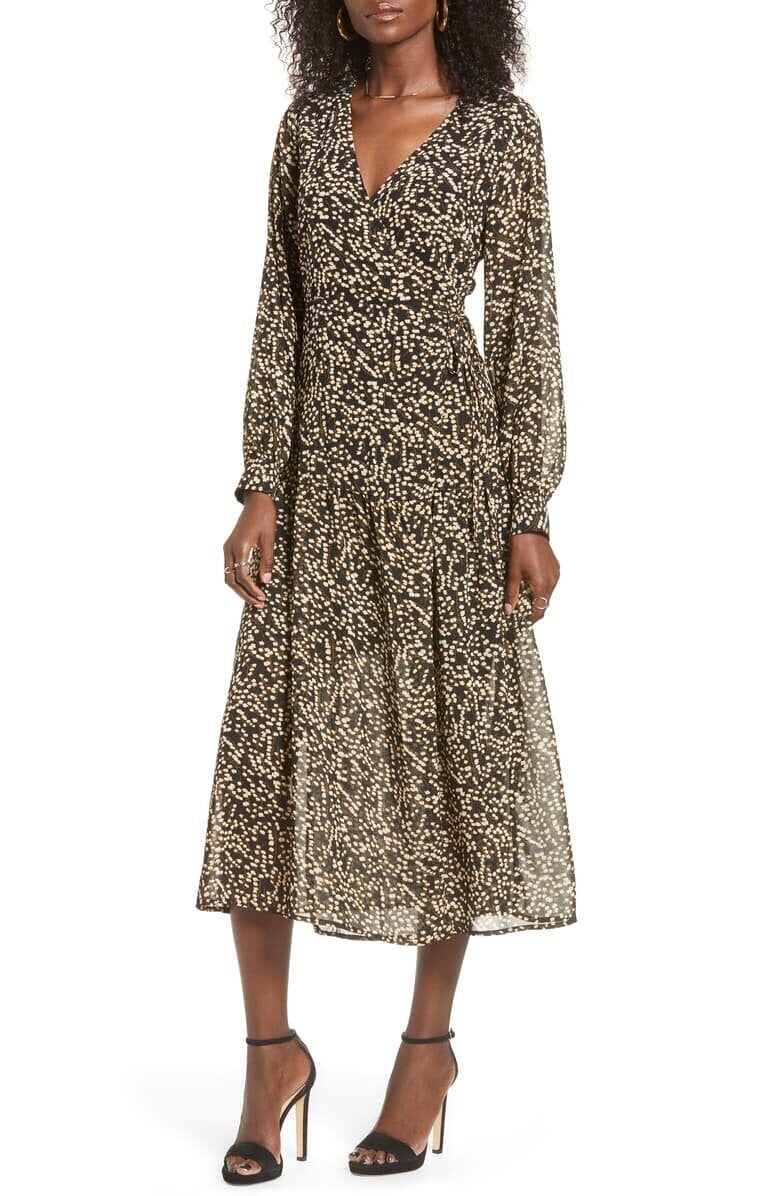 Nordstrom
Topshop Vinyl Croc Midi Skirt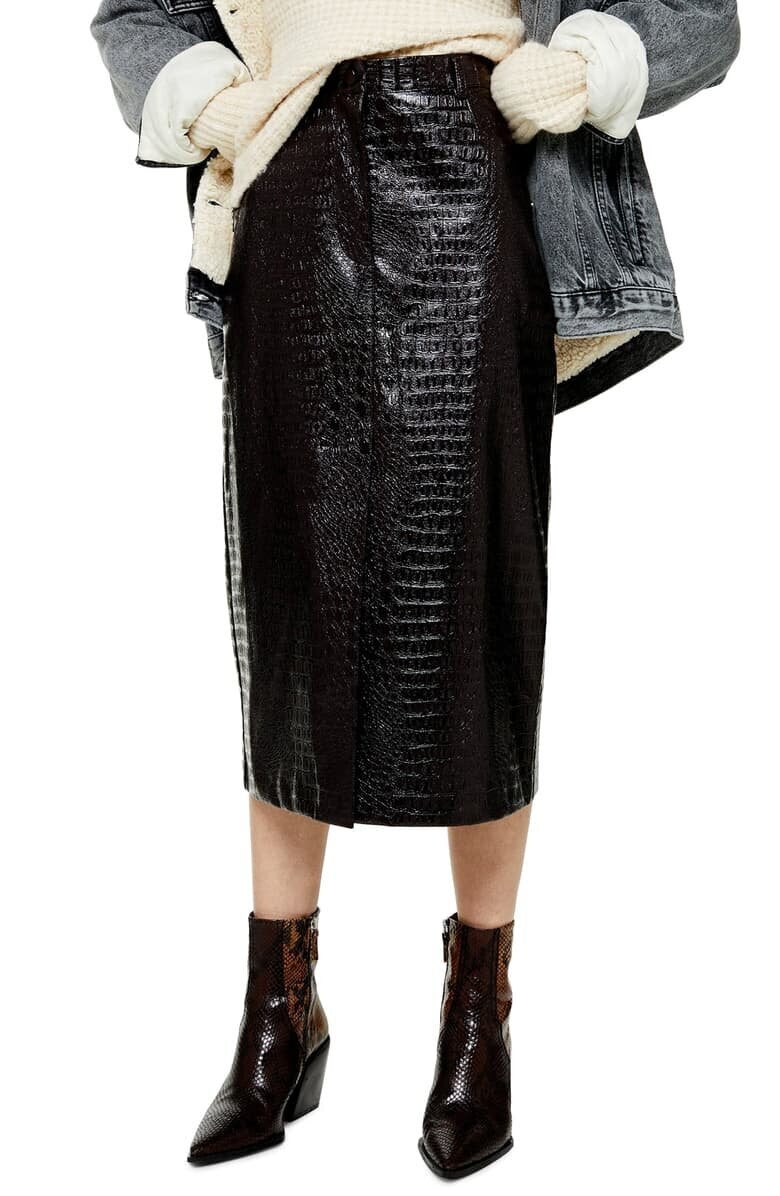 Nordstrom
Free People Iris Floral Long Sleeve Midi Dress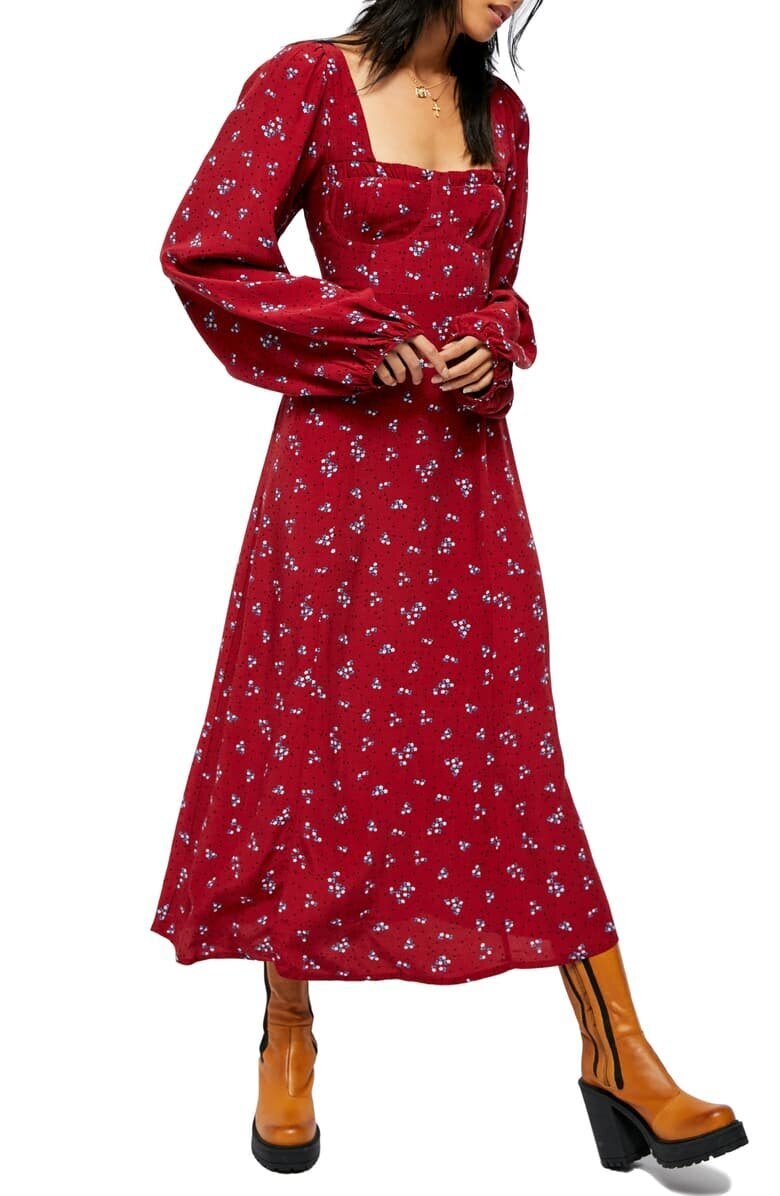 Nordstrom
AFRM Suki Ruched Midi Dress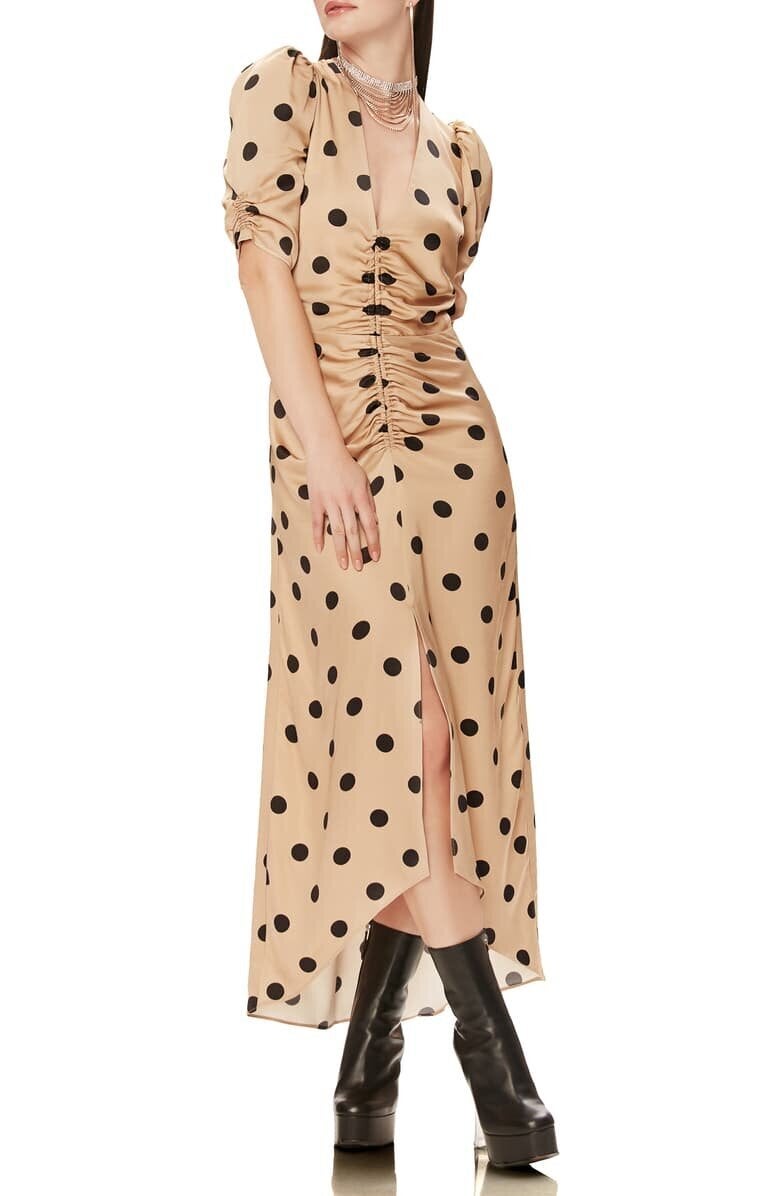 Nordstrom
Leith Satin Midi Skirt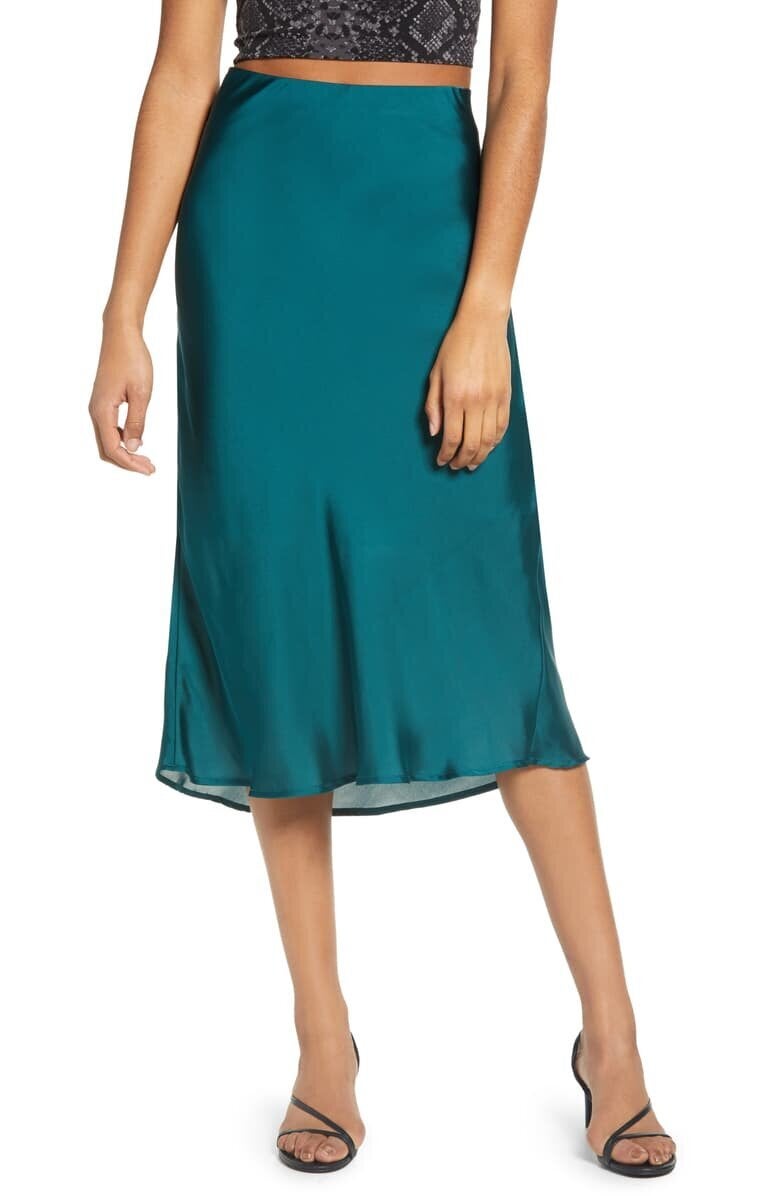 Nordstrom
Treasure & Bond Crewneck Long Sleeve Sweater Dress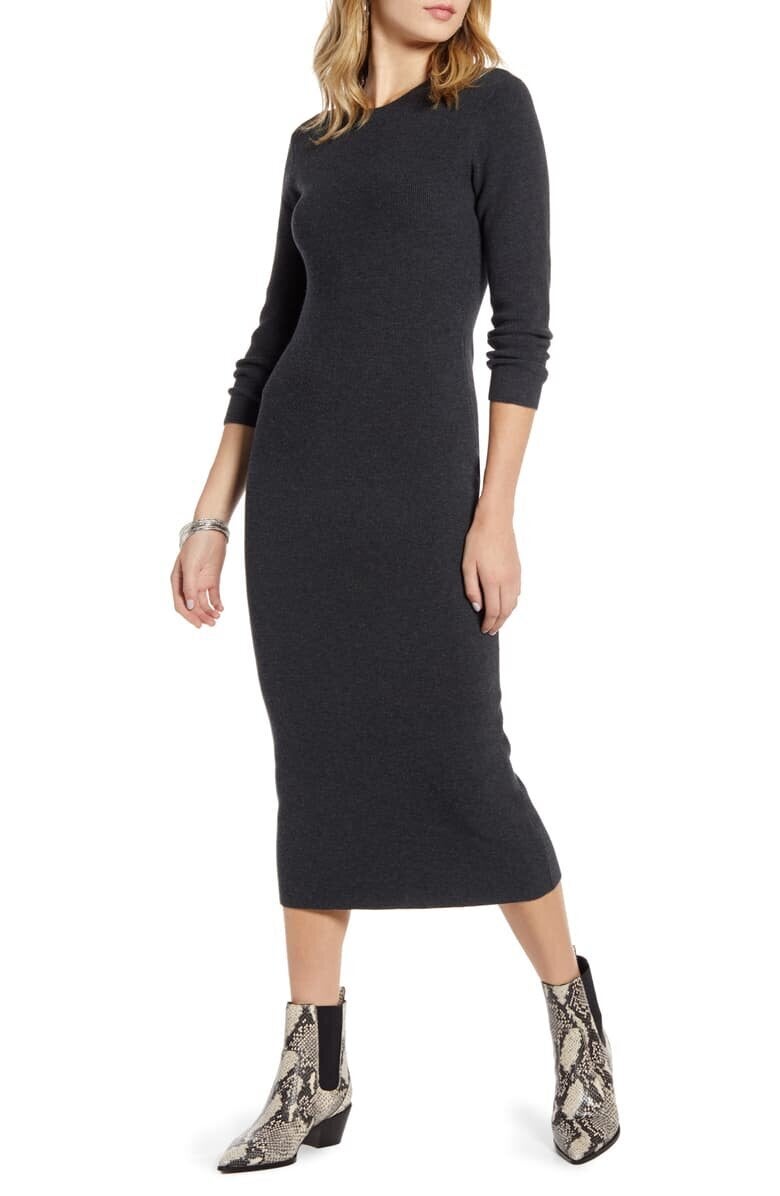 Nordstrom
WAYF Ronnie Ruched Long Sleeve Midi Dress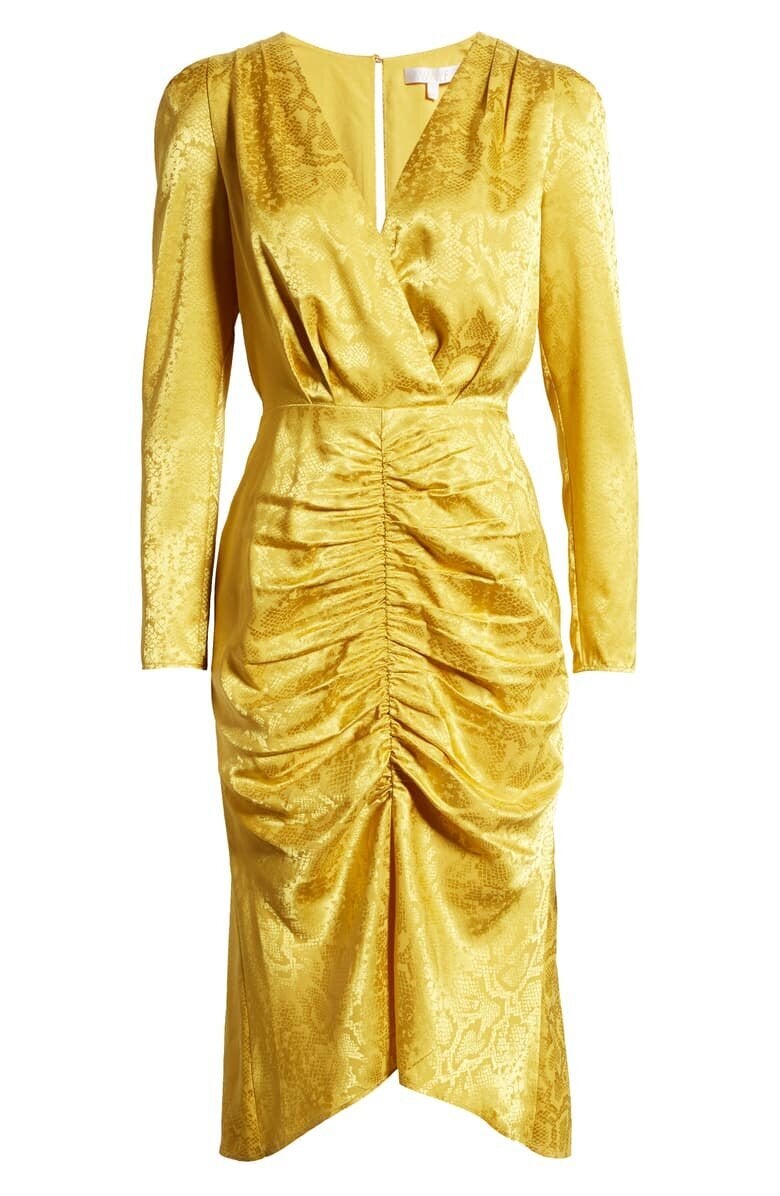 Nordstrom
Reformation Bea Midi Skirt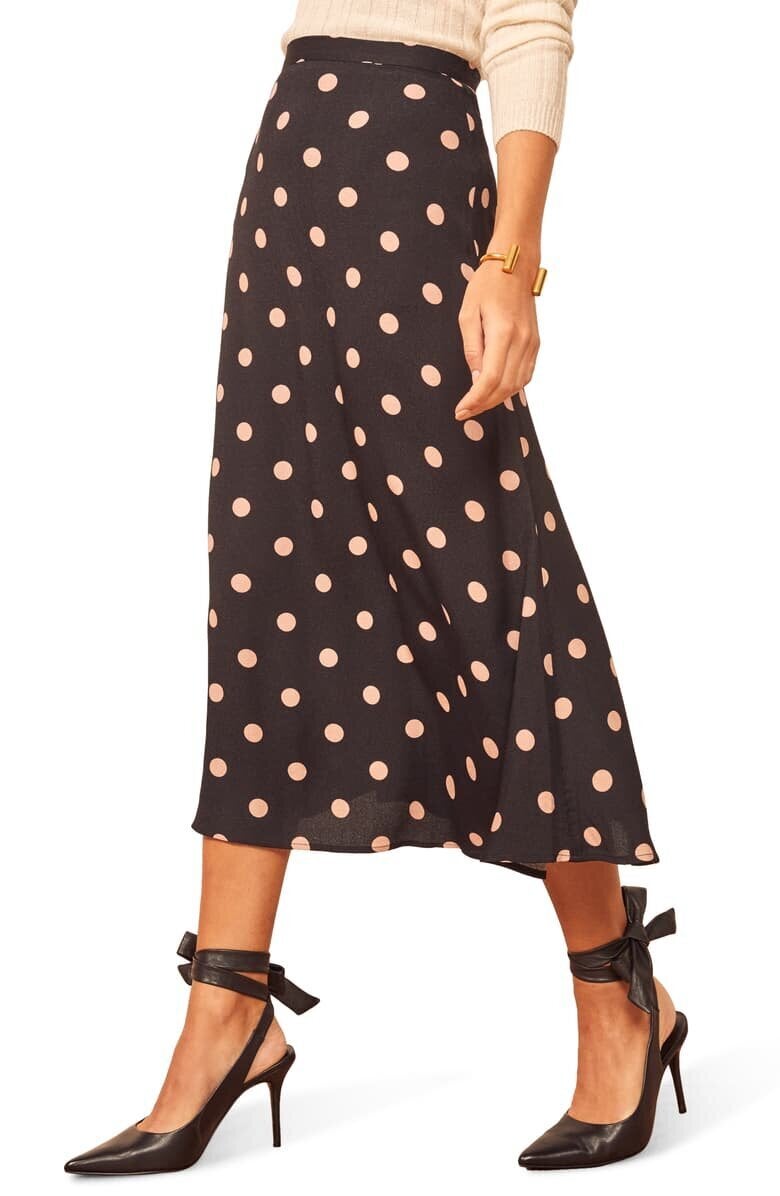 Nordstrom
ASTR THE LABEL Ruched Front Midi Dress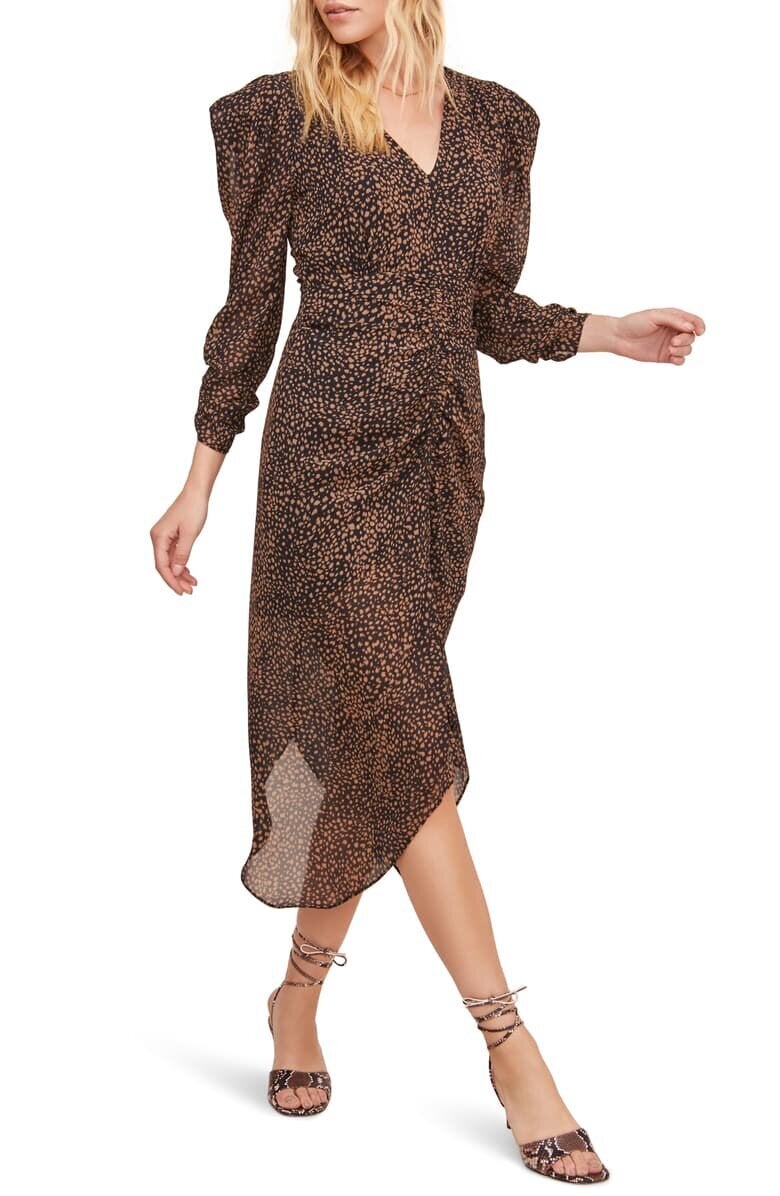 Nordstrom
Reformation Inka Floral Print Sundress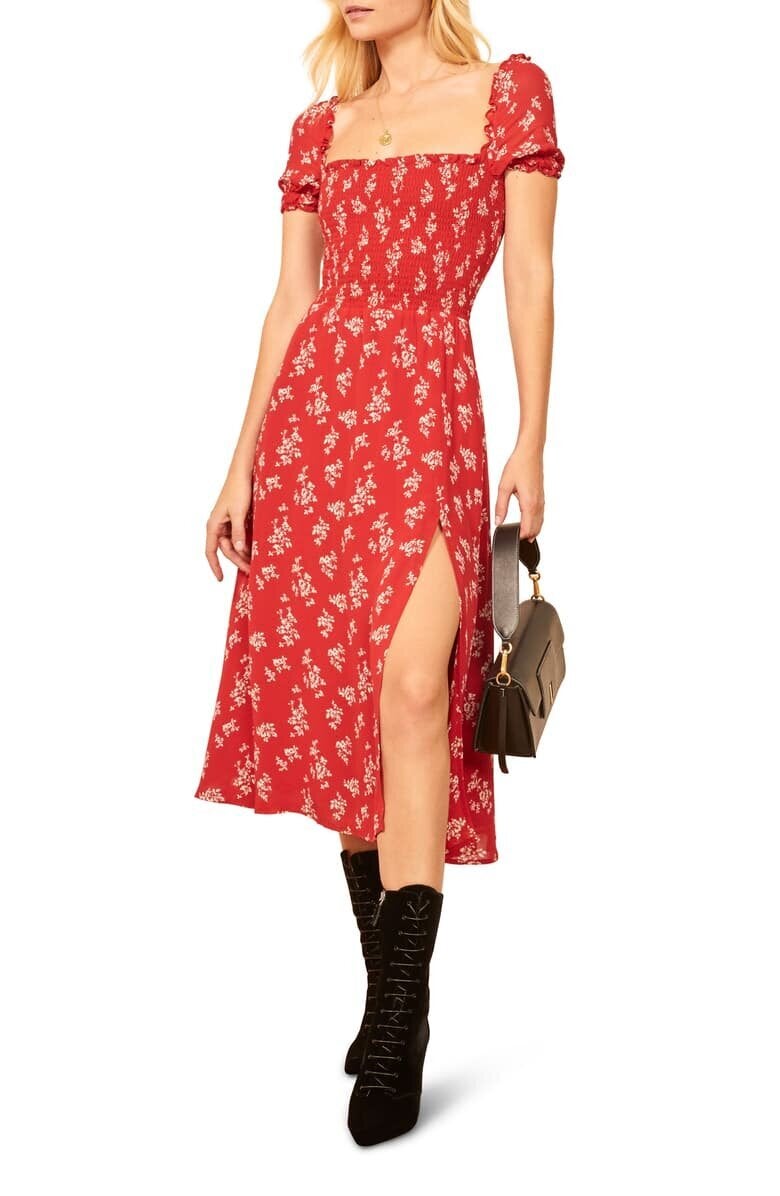 Nordstrom
Sam Edelman Double E Heritage Long Sleeve Shirtdress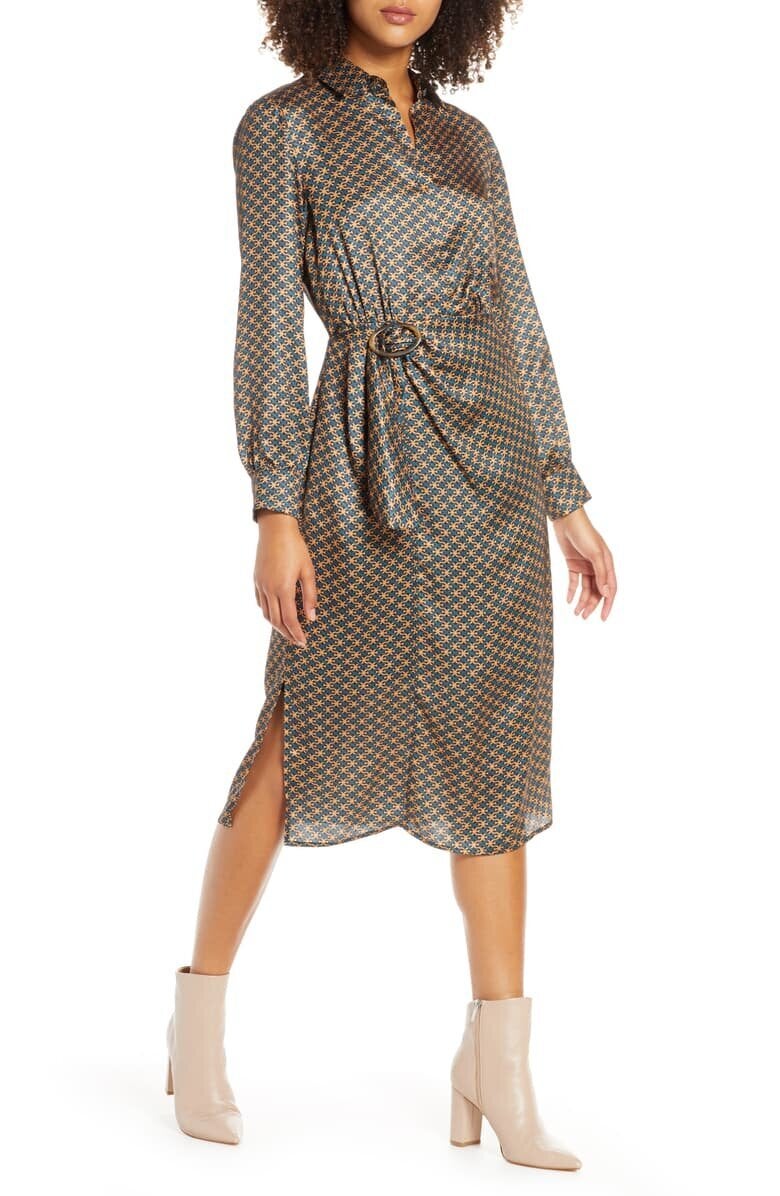 Nordstrom
Moon River Long Sleeve Belted Sweater Dress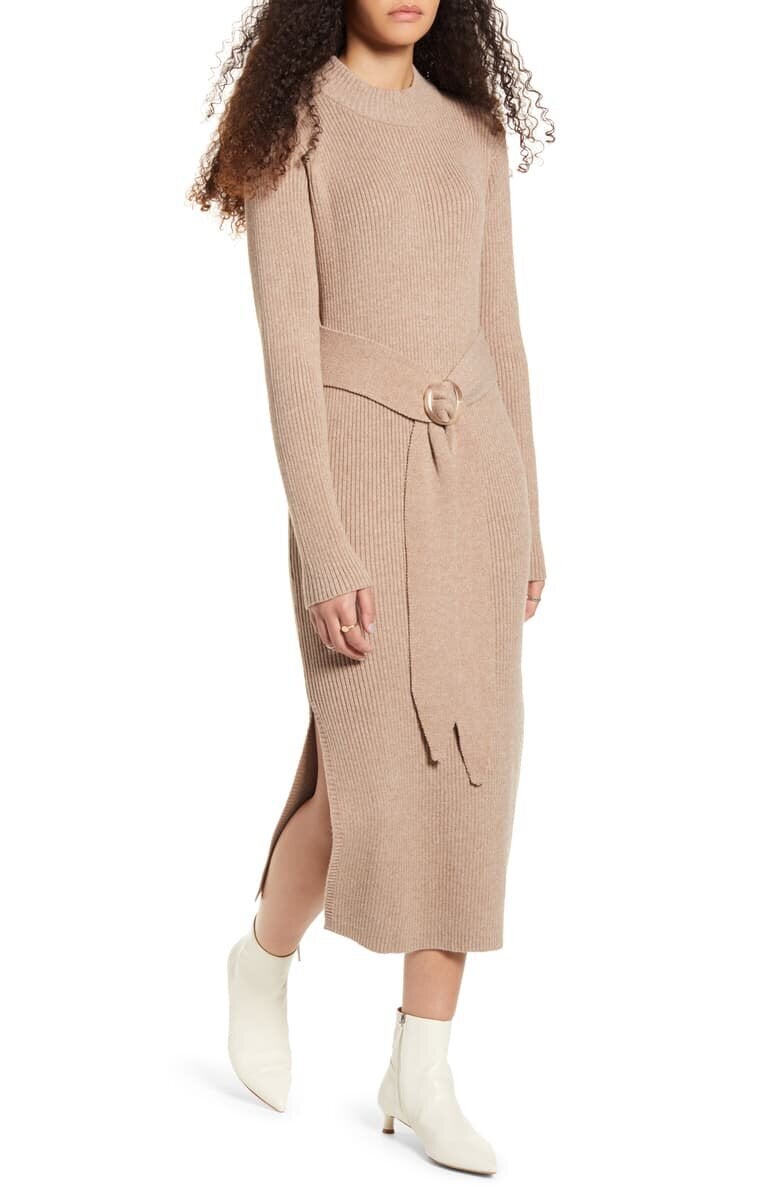 Nordstrom
Chelsea28 Mesh Overlay Long Sleeve Dress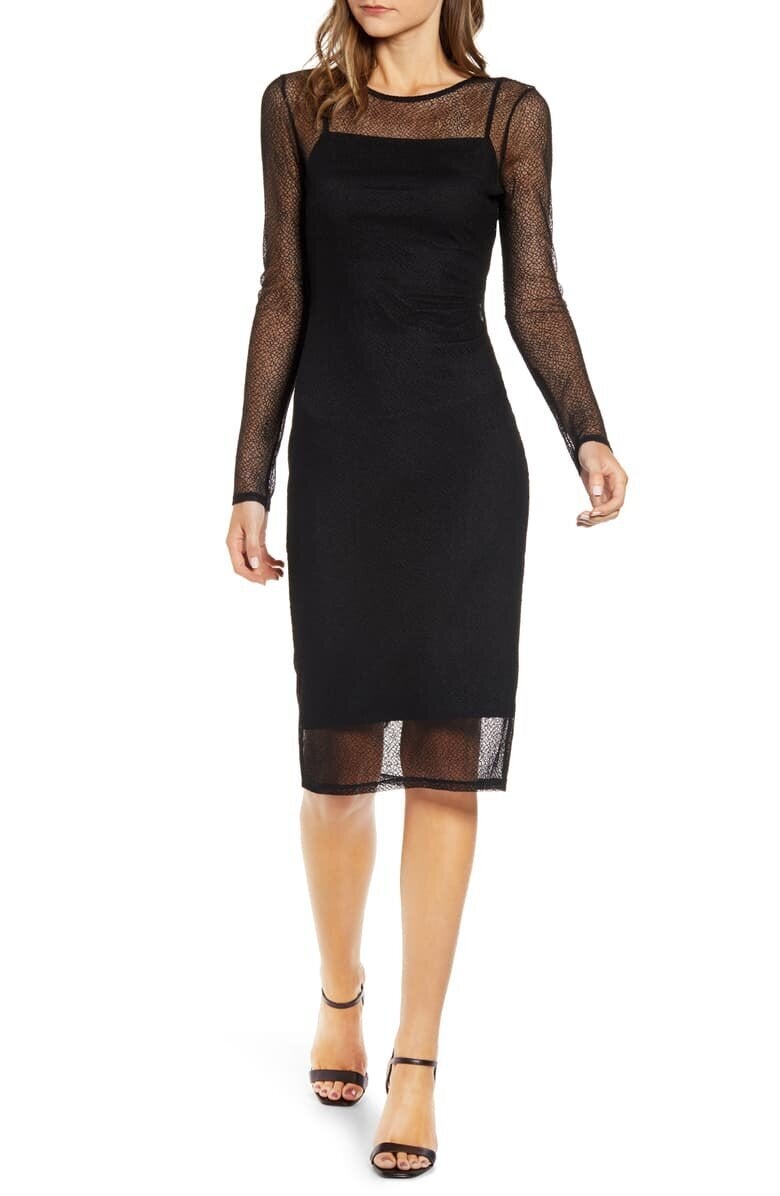 Nordstrom
ASTR THE LABEL Floral Print Faux Wrap Dress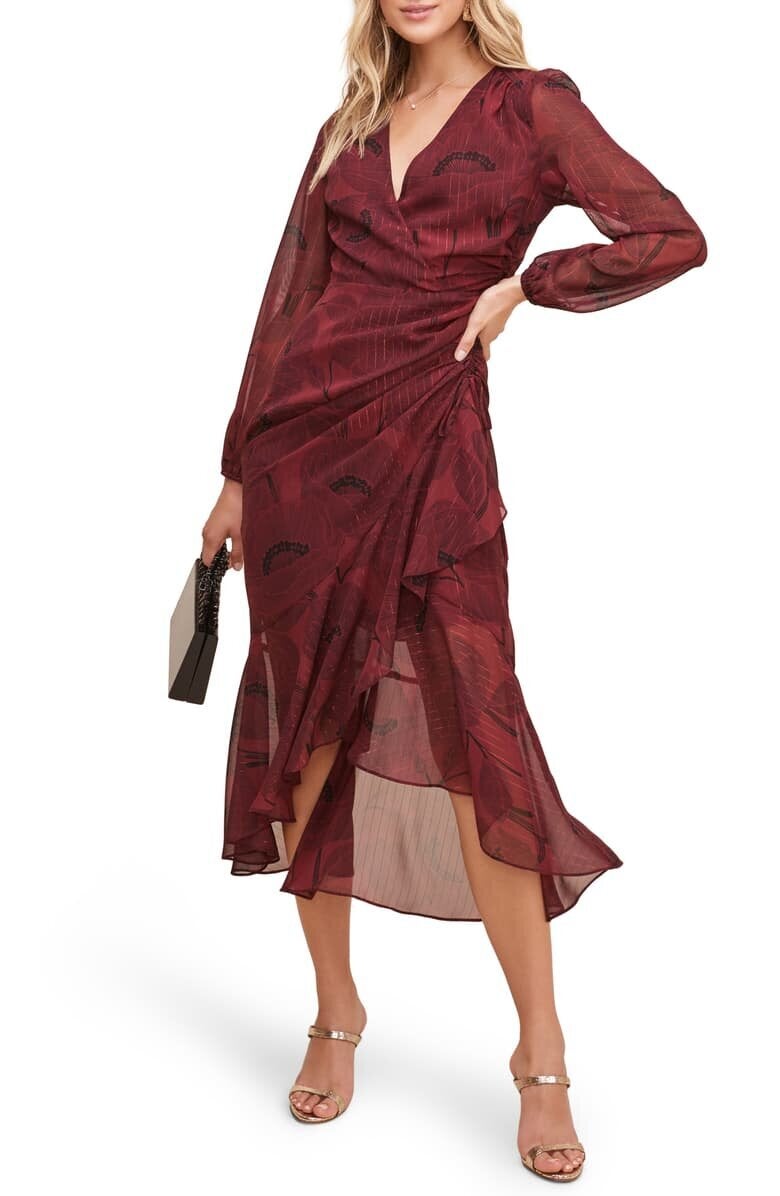 Nordstrom
All In Favor Metallic Pleated Short Sleeve Wrap Midi Dress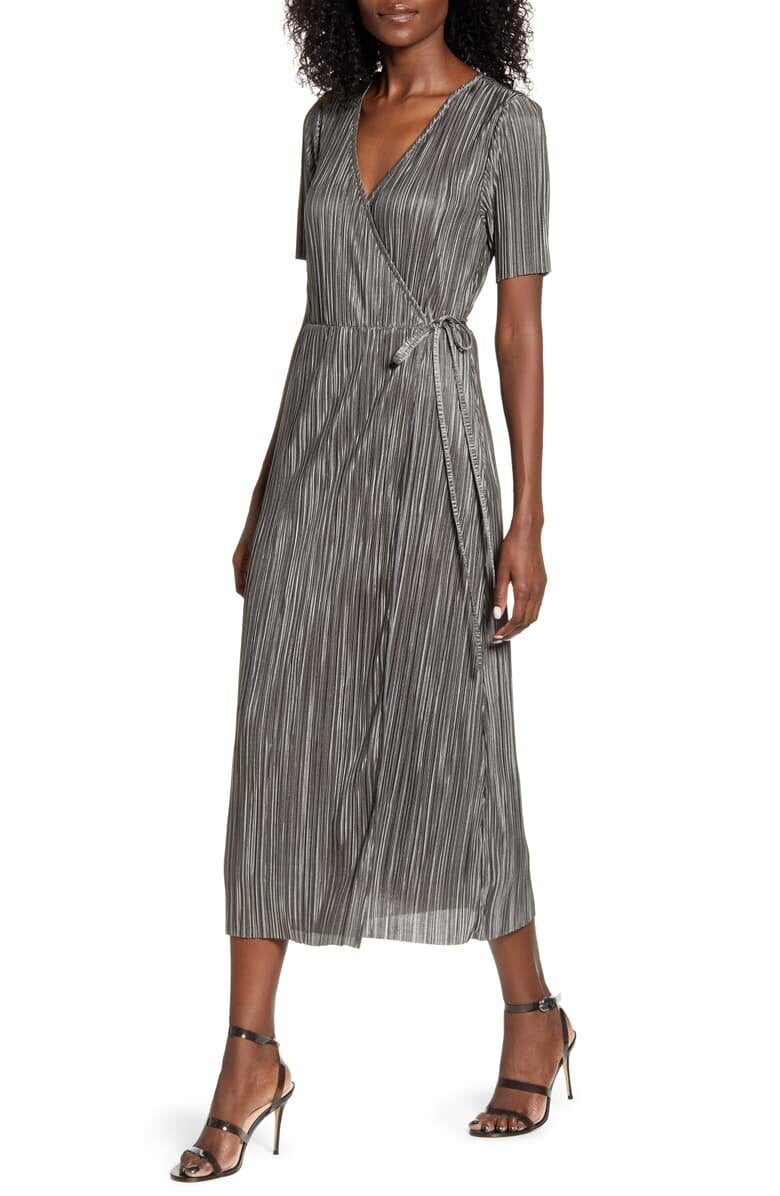 Nordstrom
Sanctuary Earth Bound Textured Dot Long Sleeve Midi Dress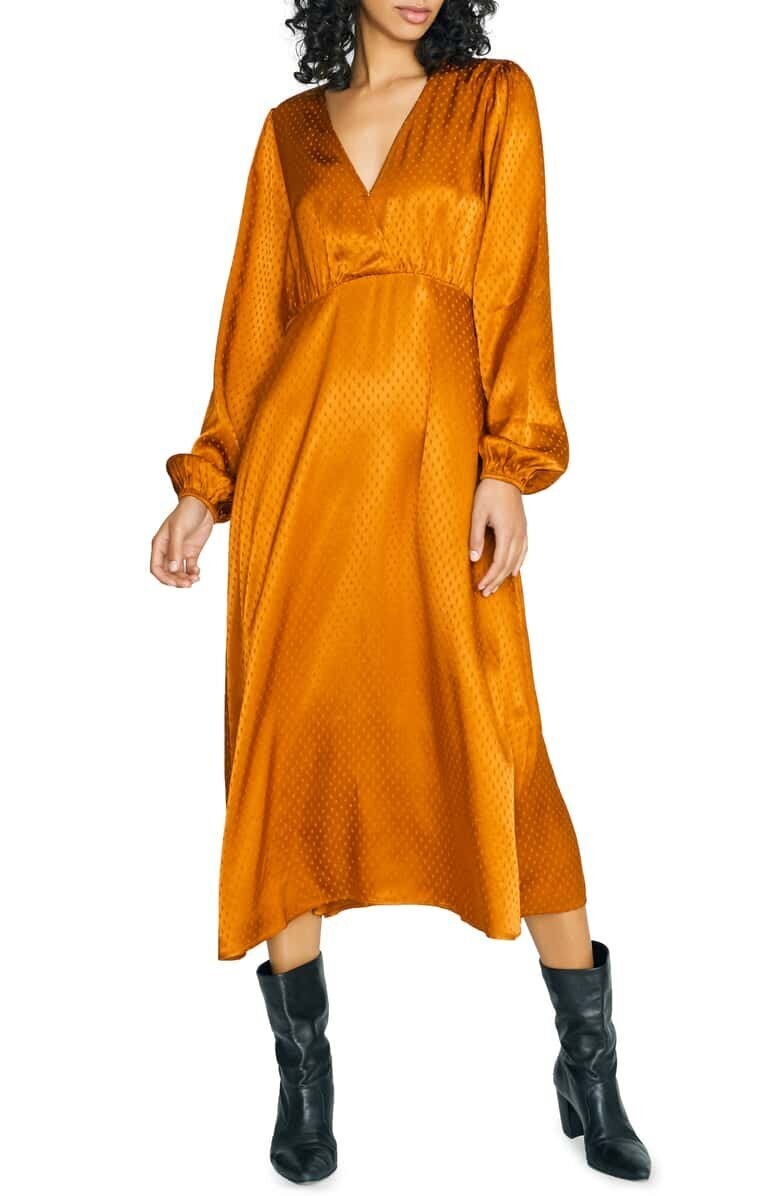 Nordstrom
Topshop Lace Trim Long Sleeve Midi Dress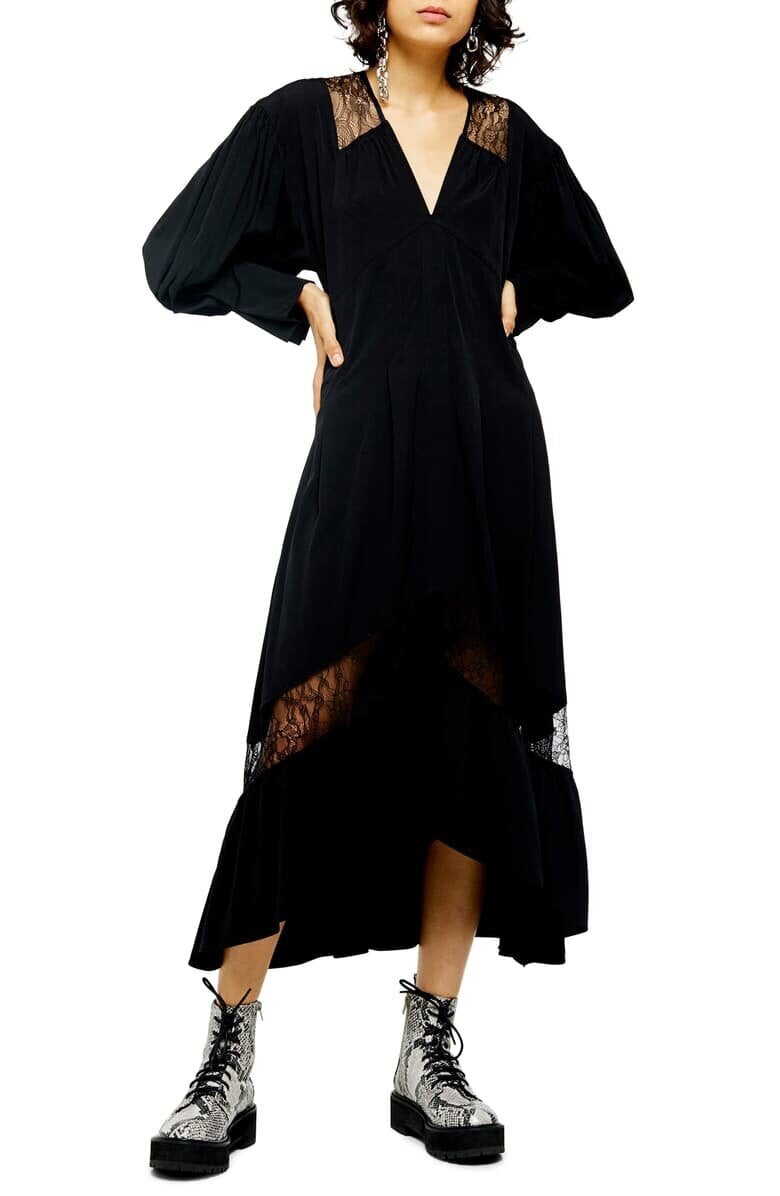 Nordstrom
Gal Meets Glam Jennifer Shimmer Satin Wrap Dress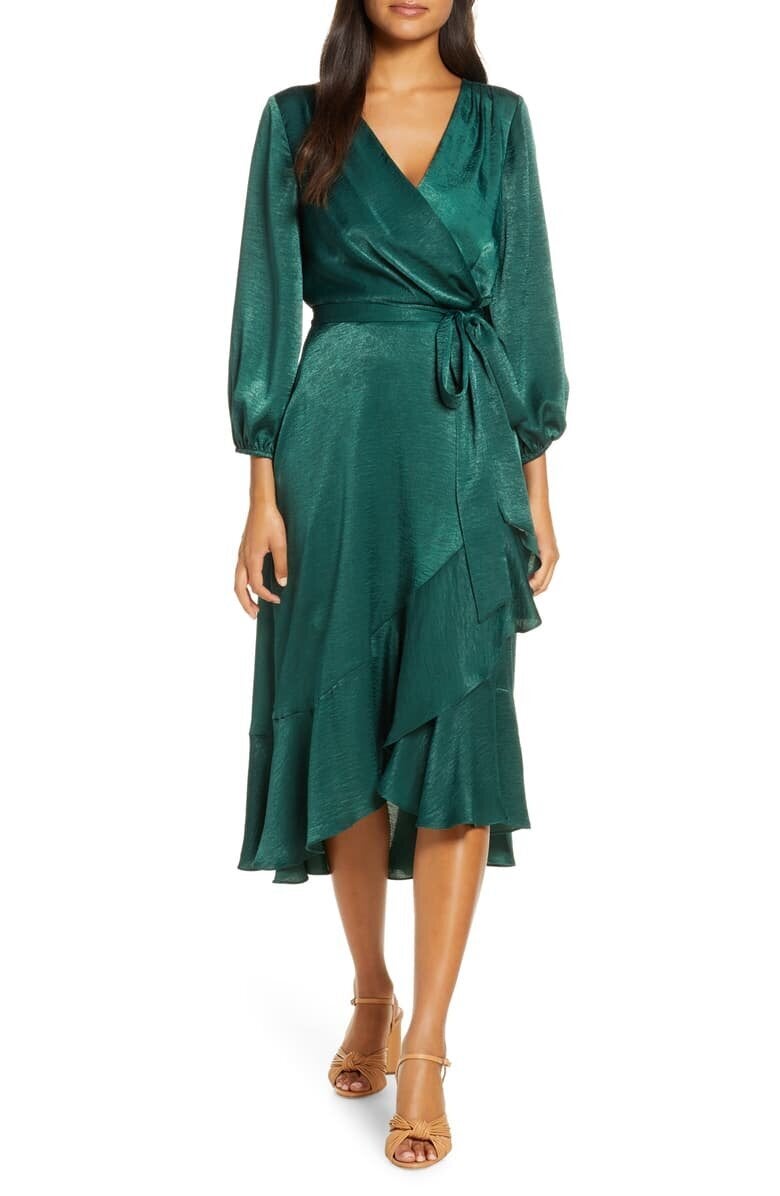 Nordstrom
Reformation Kat Slipdress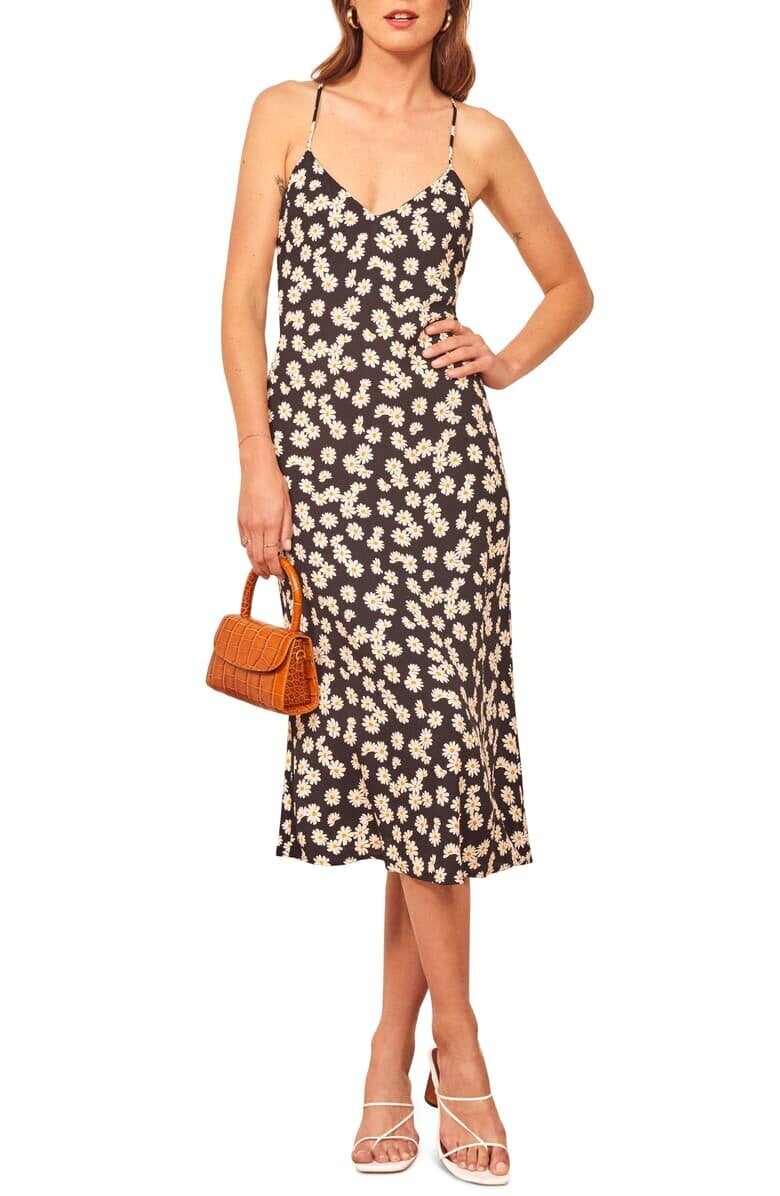 Nordstrom
");
if ( "replace" === "insertBefore" || "replace" === "replace" ) {
$yahooDiv.insertBefore(".js-bottom-most-shared .card.recirc__item:eq(1)");
if ( "replace" === "replace" ) {
window.__yahooFlurry.addToCleanup("50b9b9b4-1f4f-4c41-94e8-dc7e6dd30814", "polar-gemini-most-shared", $(".js-bottom-most-shared .card.recirc__item:eq(1)")[0].outerHTML);
$(".js-bottom-most-shared .card.recirc__item:eq(1)").remove();
}
} else {
$yahooDiv.insertAfter(".js-bottom-most-shared .card.recirc__item:eq(1)");
}
window.__yahooFlurry.ready("50b9b9b4-1f4f-4c41-94e8-dc7e6dd30814");
});

");
if ( "replace" === "insertBefore" || "replace" === "replace" ) {
$yahooDiv.insertBefore(".js-bottom-trending .card.recirc__item:eq(1)");
if ( "replace" === "replace" ) {
window.__yahooFlurry.addToCleanup("2e63d6ca-115c-4d45-8b46-bdb10c4f0a97", "polar-gemini-whats-hot-2", $(".js-bottom-trending .card.recirc__item:eq(1)")[0].outerHTML);
$(".js-bottom-trending .card.recirc__item:eq(1)").remove();
}
} else {
$yahooDiv.insertAfter(".js-bottom-trending .card.recirc__item:eq(1)");
}
window.__yahooFlurry.ready("2e63d6ca-115c-4d45-8b46-bdb10c4f0a97");
});