With the unending news cycle nowadays, it's easy to miss images that fly under the radar. We've got you covered.
Here, we're highlighting exceptional photos from around the world for the week of Nov. 30 to Dec. 6. Check them out below.
ABOVE: A protester wearing a mask is seen among smoke as French Labour union members demonstrate against the French government's pensions reform plans in Marseille as part of a day of national strike and protests in France, Dec. 5, 2019.
Horses and riders compete in Race 4 as a bushfire haze turns the sky orange during Sydney Twilight Racing at Royal Randwick Racecourse in Sydney, Australia, on Dec. 06, 2019.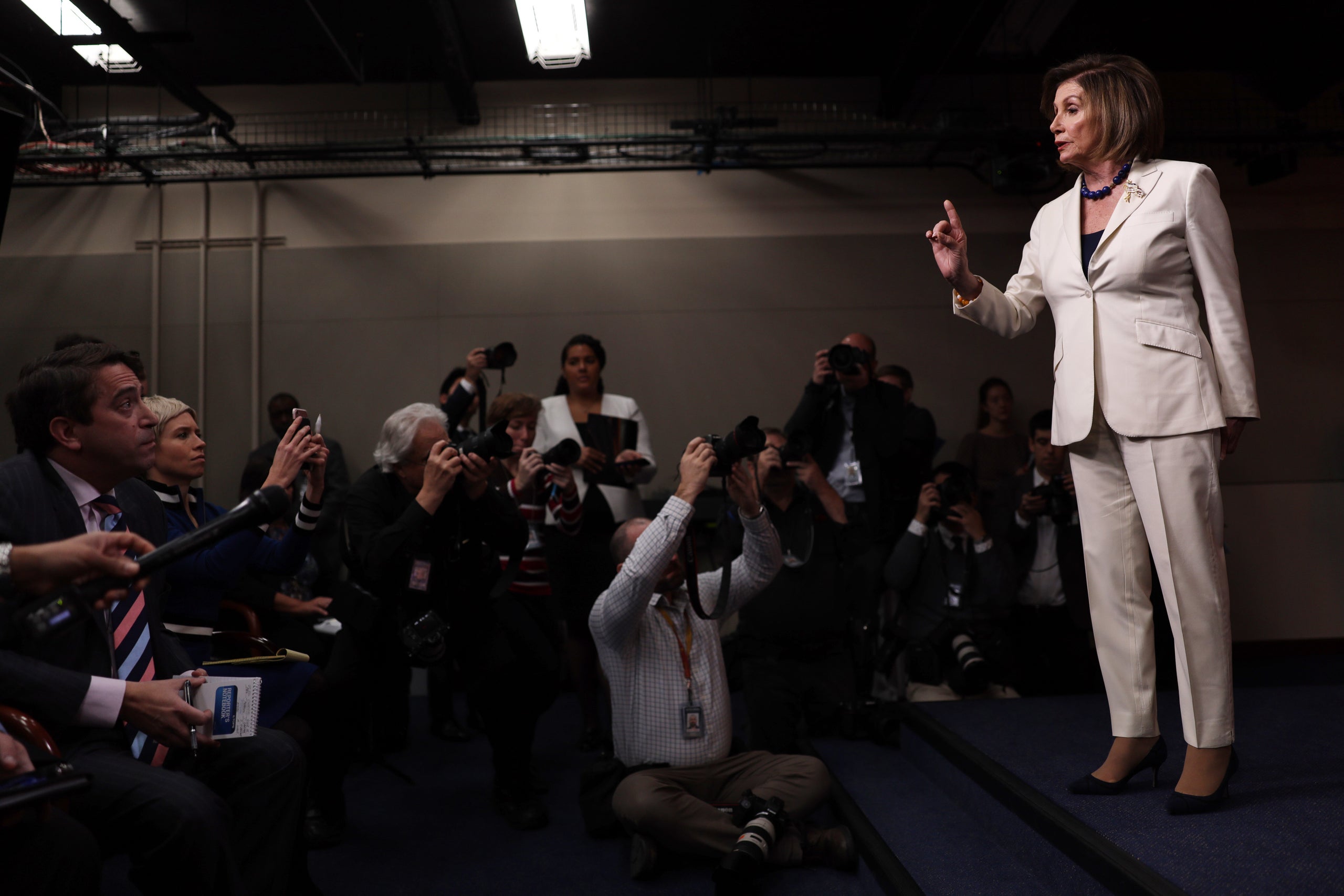 U.S. Speaker of the House Nancy Pelosi (D-Calif.) reacts to a reporter's question about whether she hates President Donald Trump during her weekly news conference Dec. 5, 2019, on Capitol Hill in Washington, D.C.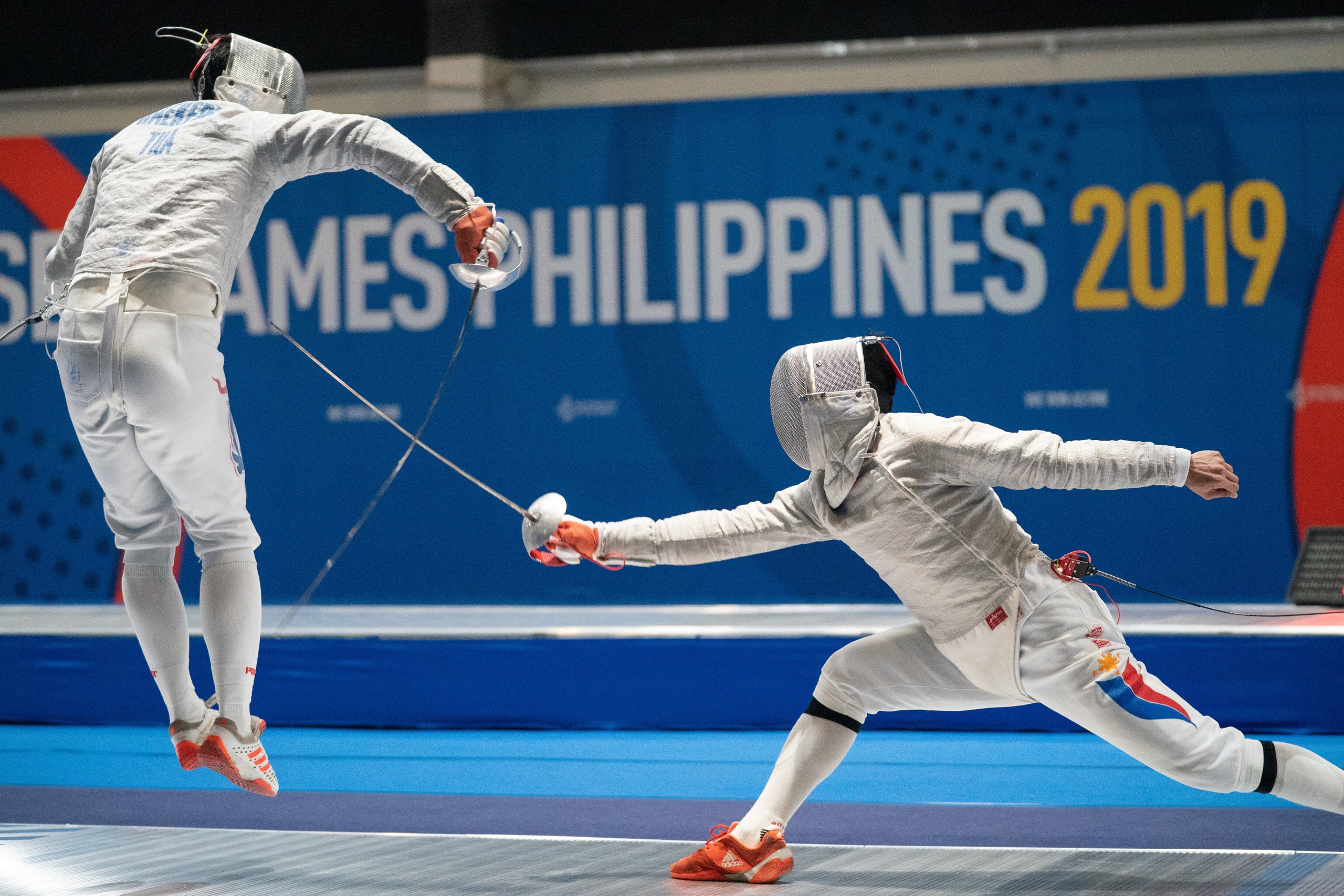 Haekerd Ruangrit (L) competes against Brandon Eric II (R) in the individual foil fencing competition Day 3 of the Southeast Asian Games on Dec. 03, 2019, in Manila, Philippines.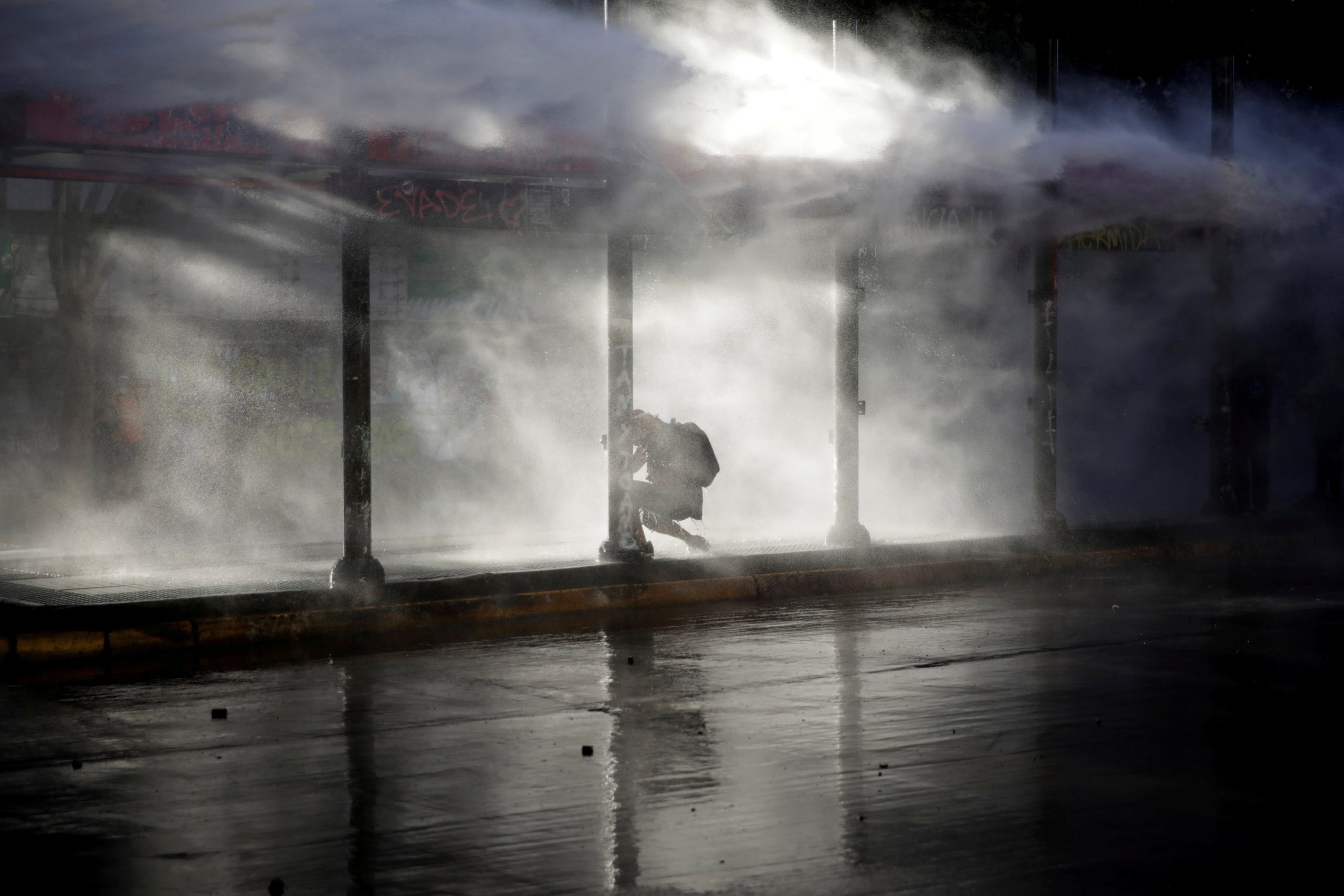 A demonstrator ducks for cover as a police water cannon sprays during a protest against Chile's government, in Santiago, Chile, Dec. 4, 2019.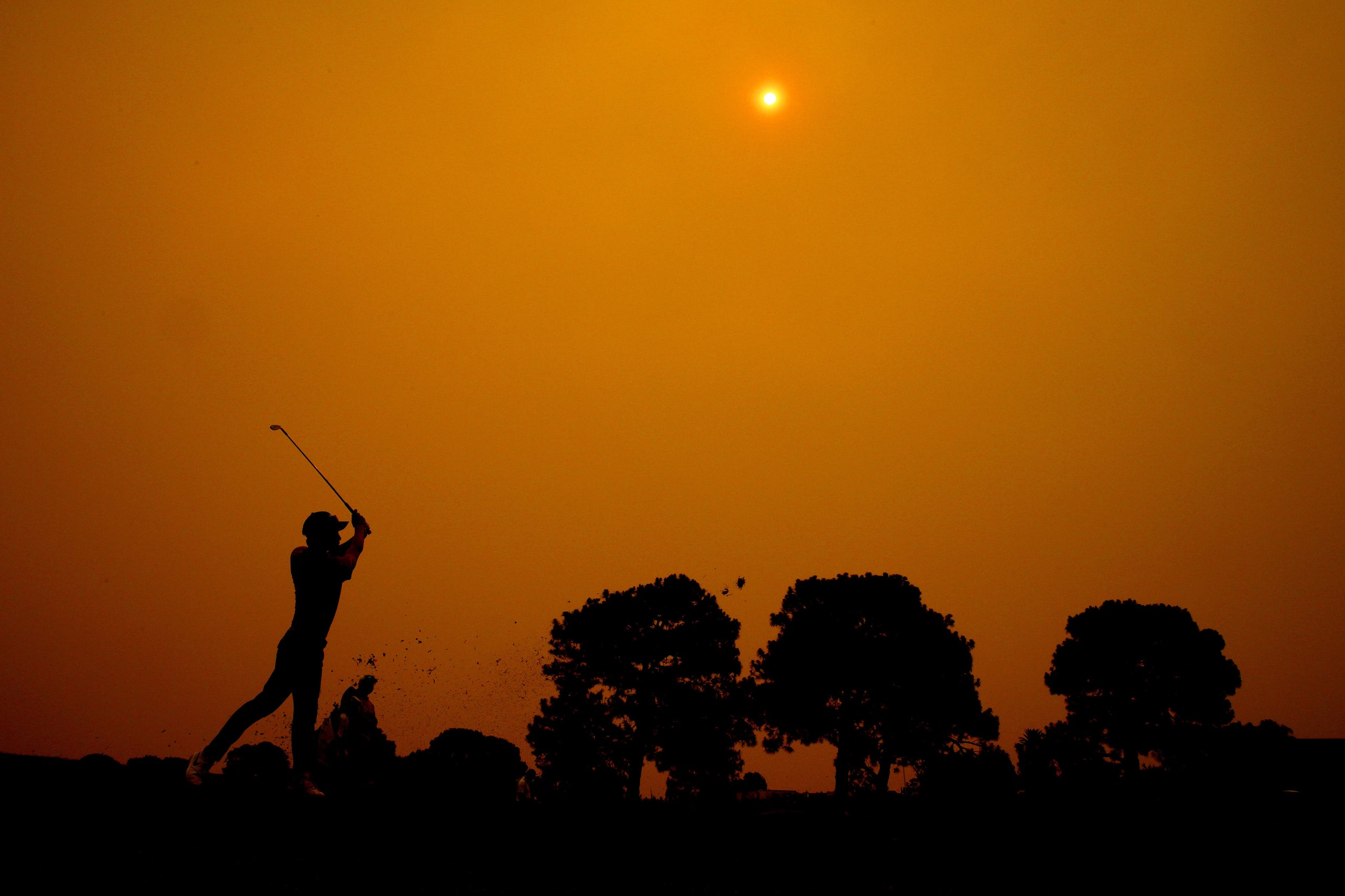 Min Woo Lee of Australia plays out of the rough on the 18th hole during Day 1 of the 2019 Australian Golf Open on Dec. 05, 2019, in Sydney, Australia.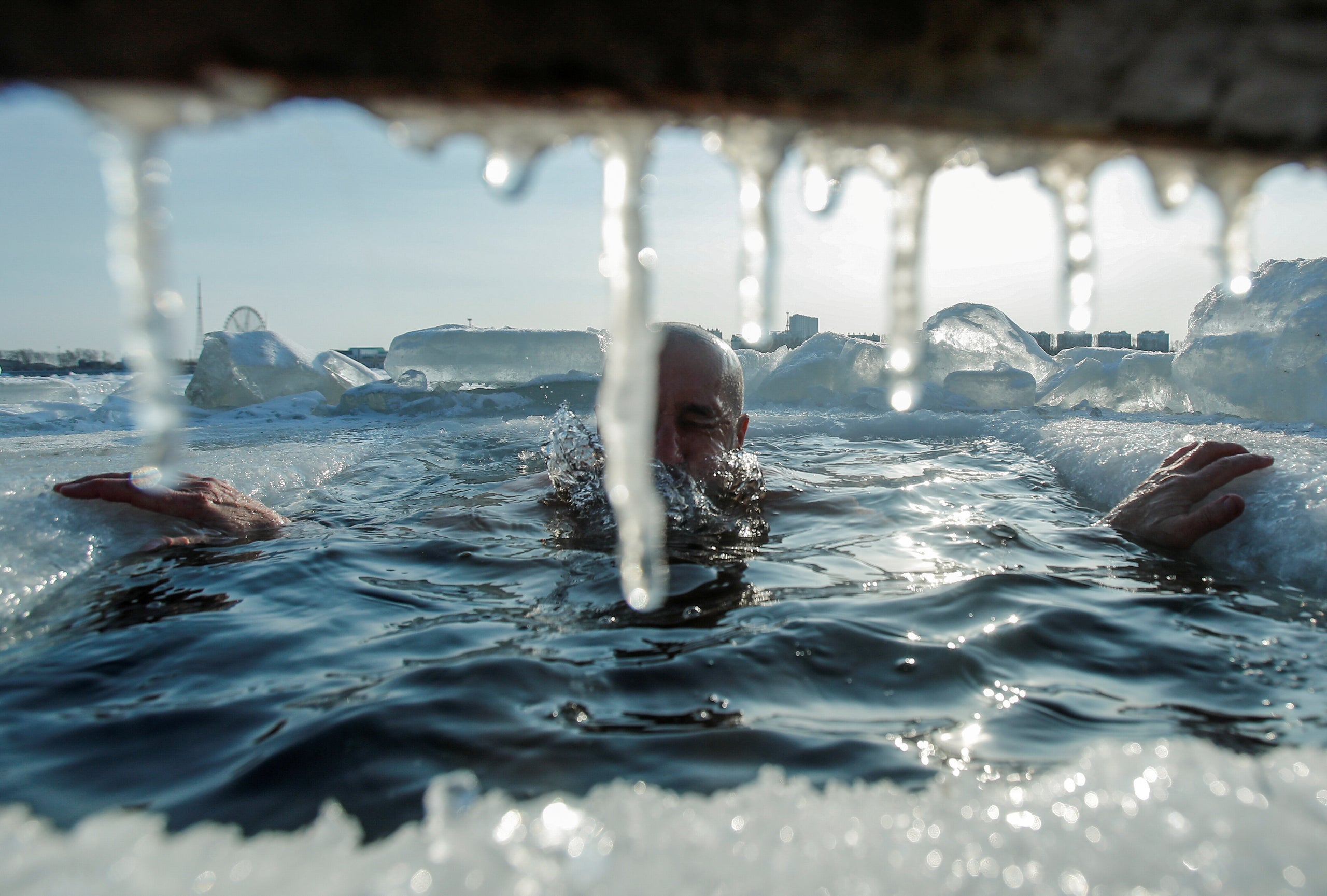 An enthusiast of winter swimming takes a dip in icy water, with buildings of Chinese border city Heihe seen in the background across the frozen Amur River in Blagoveshchensk, in Amur region, Russia, Dec. 1, 2019.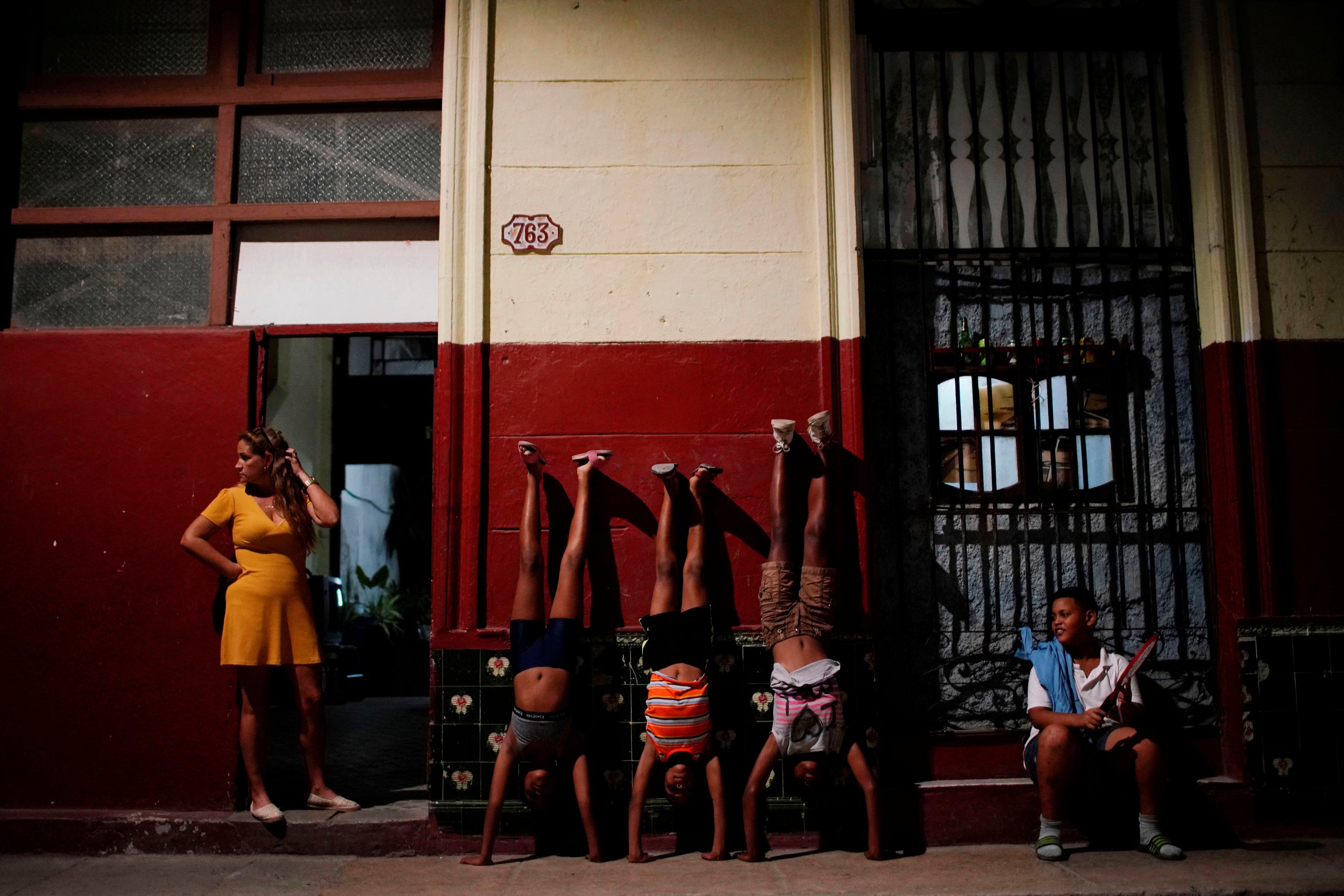 Children play on the sidewalk in downtown Havana, Cuba, Dec. 5, 2019.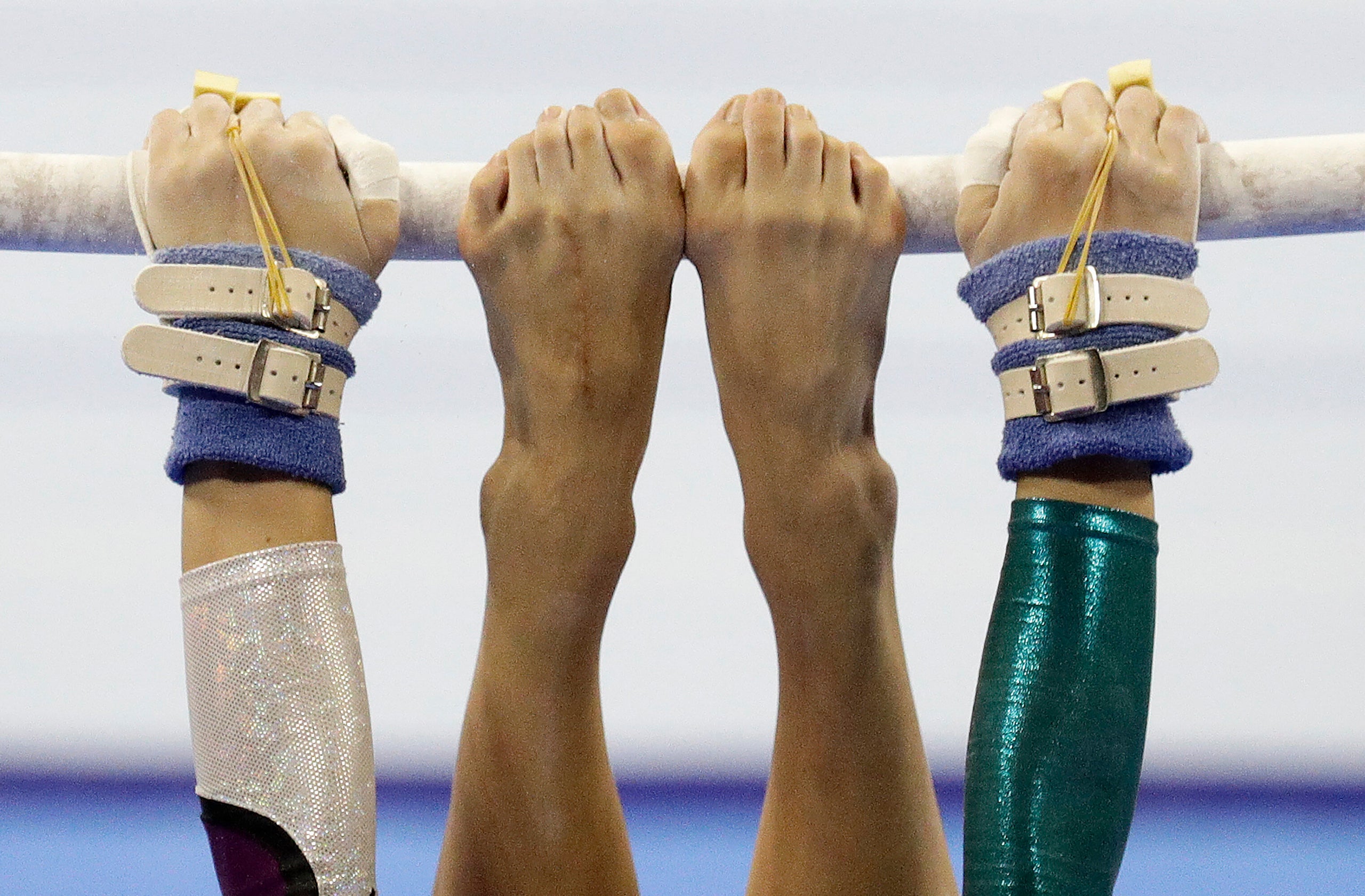 Vietnam's Ngoc Huong Do Thi performs at the uneven bars during the women's artistic gymnastics competition at the 30th South East Asian Games in Manila, Philippines, on Dec. 3, 2019.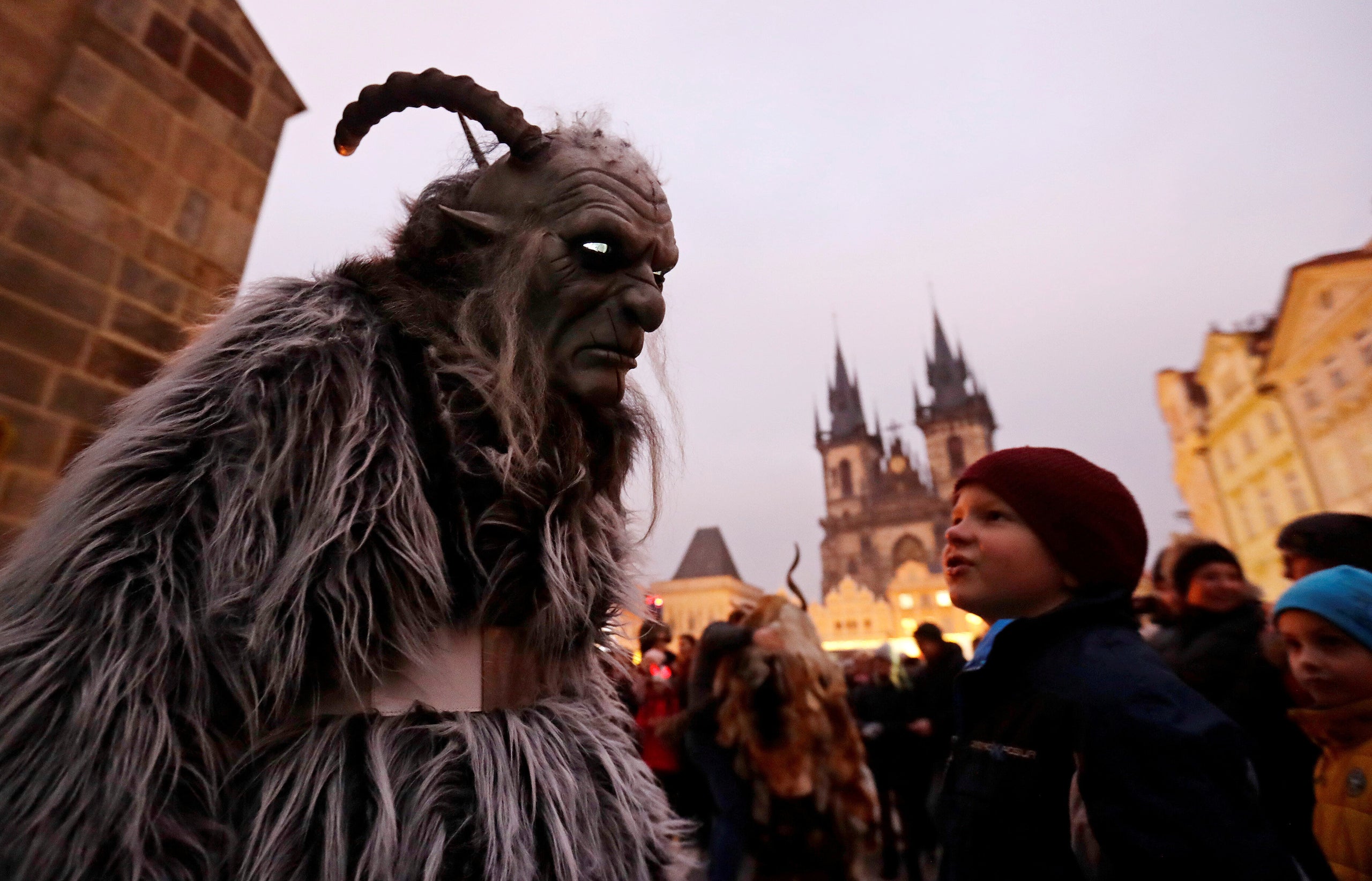 A child looks at a reveler dressed as devil in Prague city center on the eve of Saint Nicholas Day, Czech Republic, Dec. 5, 2019.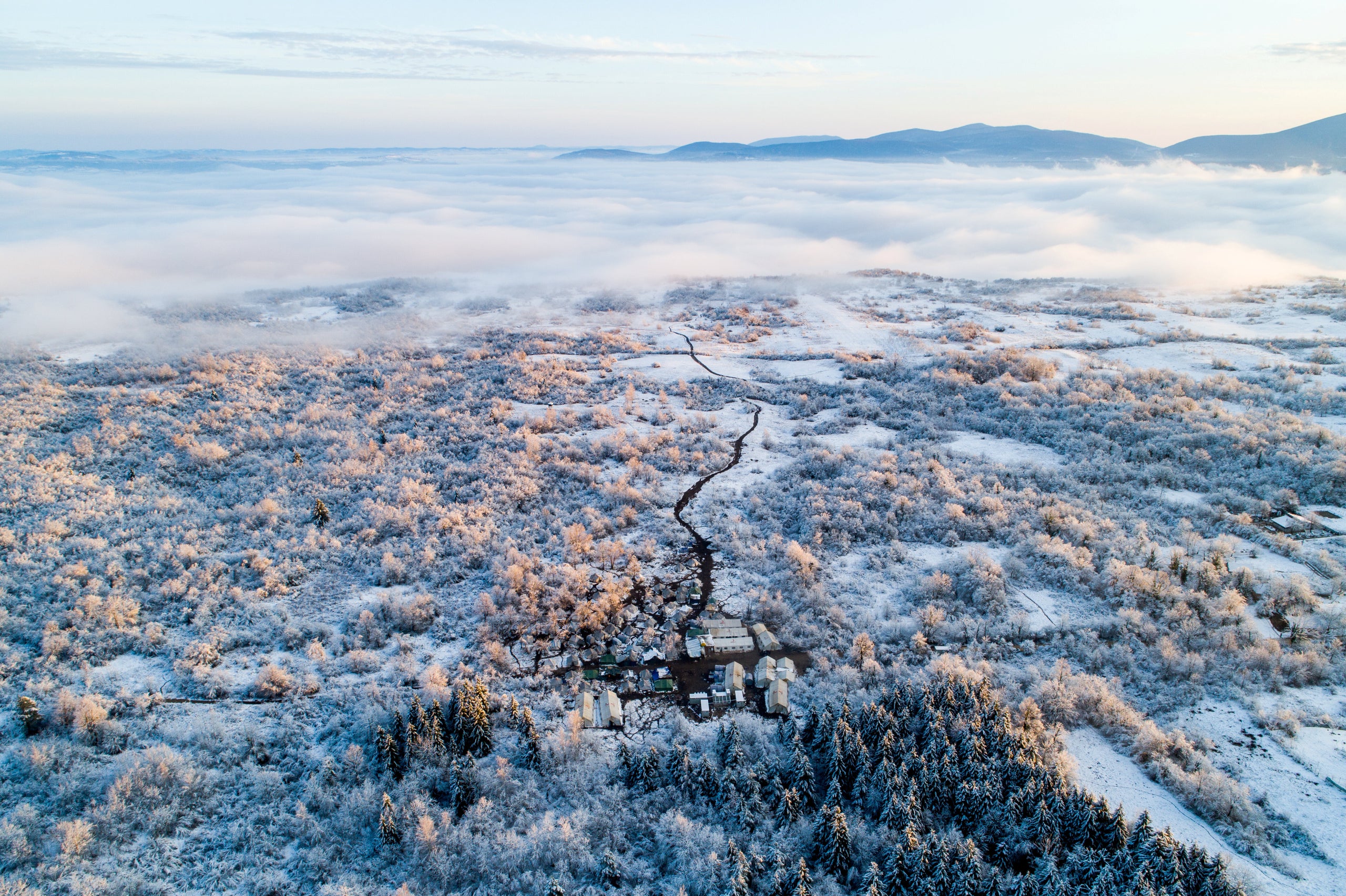 Aerial view of the migrant camp in Vucjak near Bihac, Bosnia and Herzegovina, Dec. 6, 2019.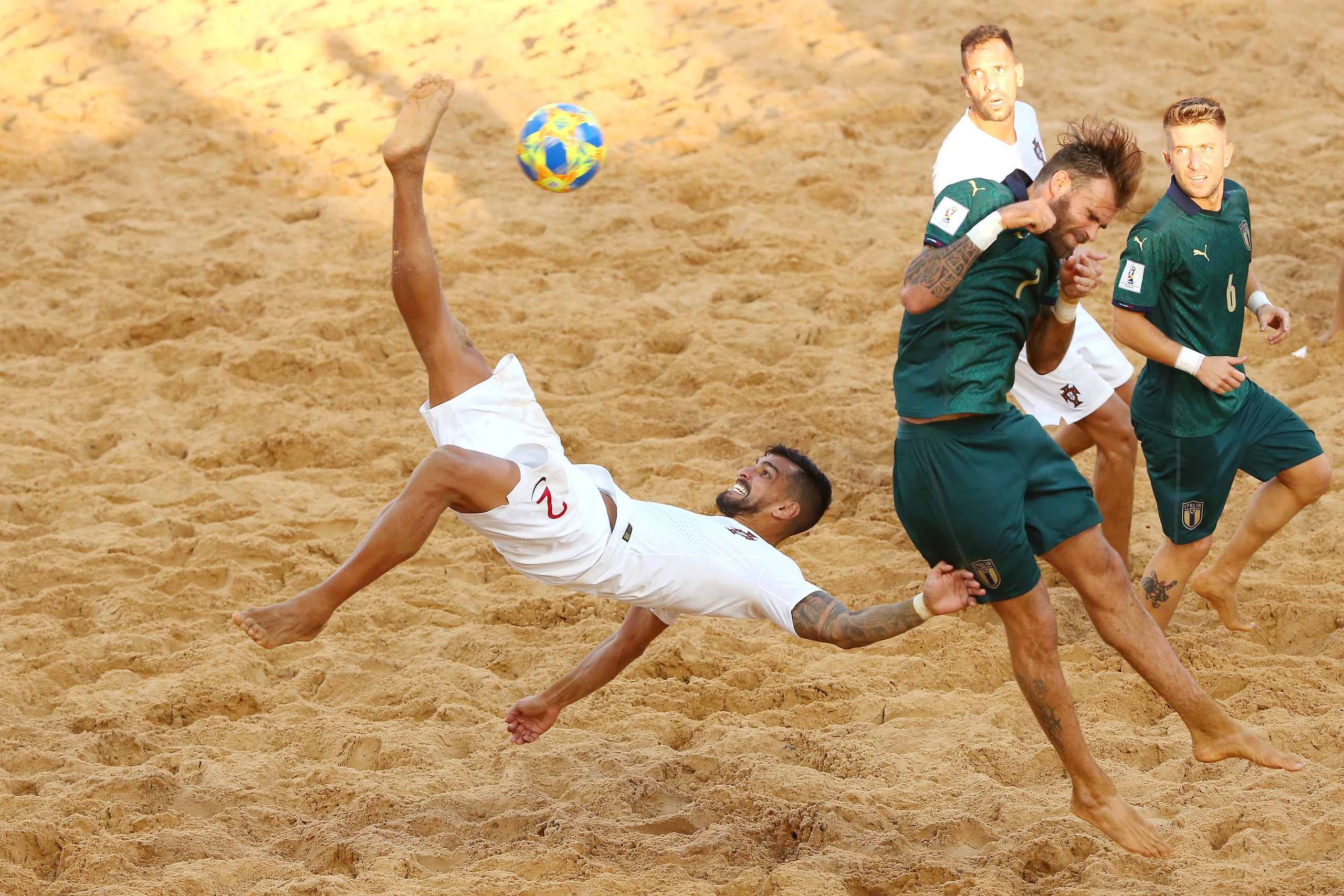 Rui Coimbra of Portugal attempts an overhead kick under pressure from Dario Ramacciotti of Italy during the FIFA Beach Soccer World Cup Paraguay 2019 final match between Italy and Portugal at Estadio Mundialista "Los Pynandi" in Asuncion, Paraguay, on Dec. 01, 2019.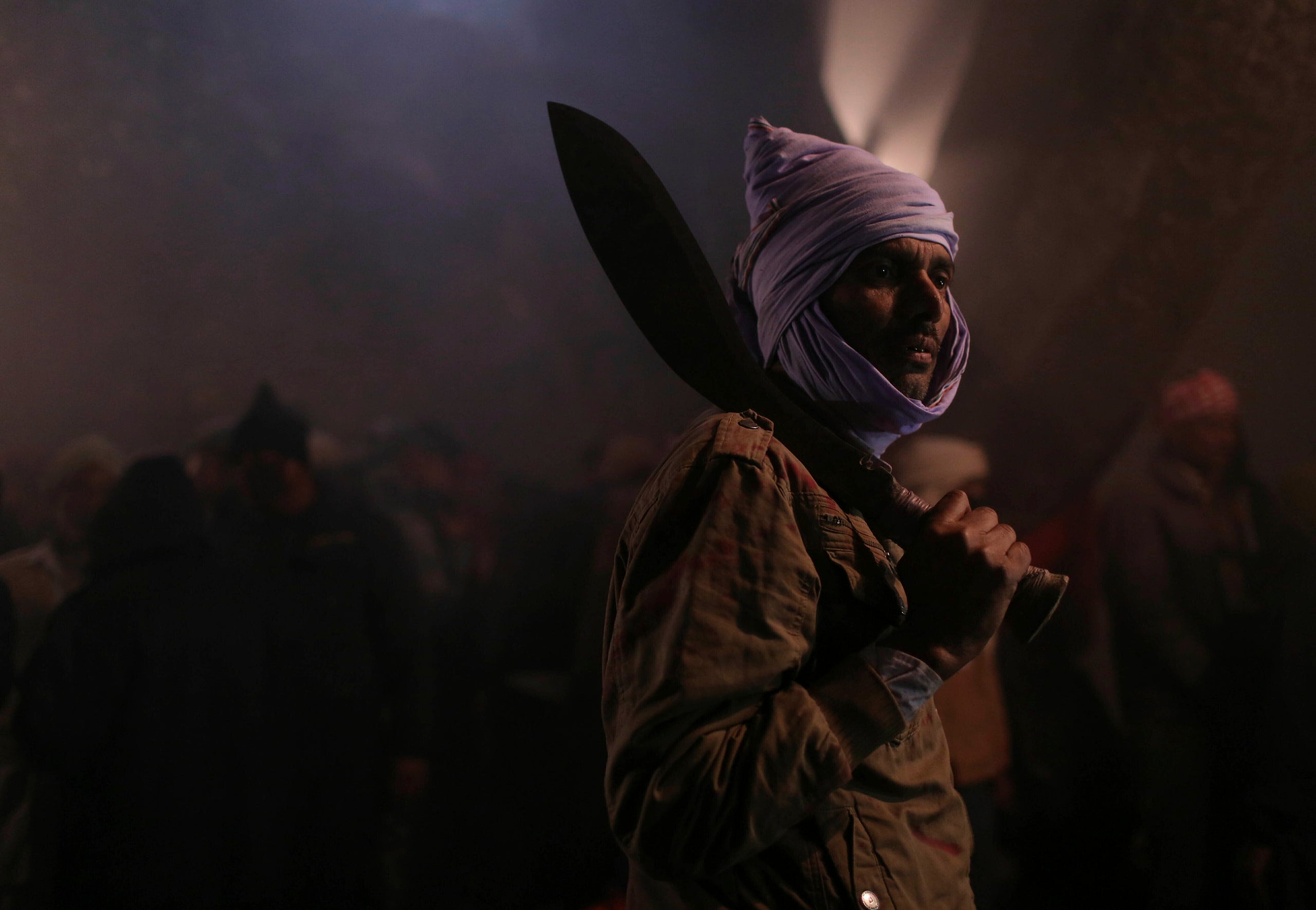 A butcher gets ready to sacrifice animals during Gadhimai festival in Bariyarpur in Bara district 80 miles (50 miles) south of Kathmandu, Nepal, Dec. 3, 2019. Hundreds of thousands of Hindus gathered at a temple here for a ceremony involving the slaughter of thousands of animals.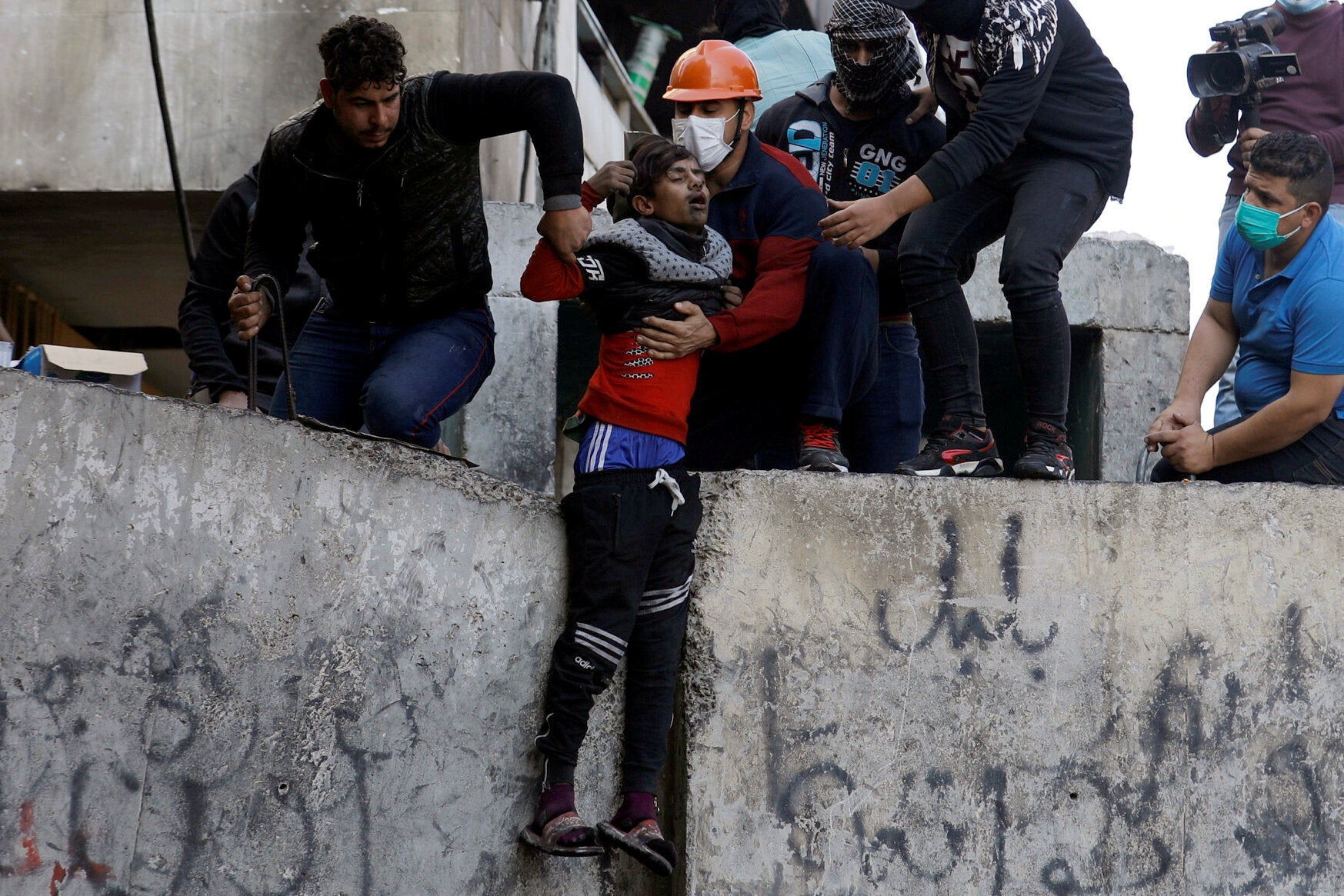 Demonstrators help a wounded young man after being hit by a stone during the ongoing anti-government protests in Baghdad, Iraq, on Nov. 30, 2019.
REAL LIFE. REAL NEWS. REAL VOICES.
Help us tell more of the stories that matter from voices that too often remain unheard.